Overview
Save time and clicks with the right click Quick Actions menu in Biz Reviews. In Edit mode, right click wherever you are in your Biz Review to reveal shortcuts without having to scroll.
Quick Action options vary depending on your location. You'll find helpful tools like add, copy, cut, or move content. Easily duplicate or delete trays and sections, add items to meetings, and more.
Use the Quick Actions Menu
To use the Quick Actions menu, right click the grey area in the Biz Review.

Right click the tray or section you'd like to edit to locate the Quick Actions menu.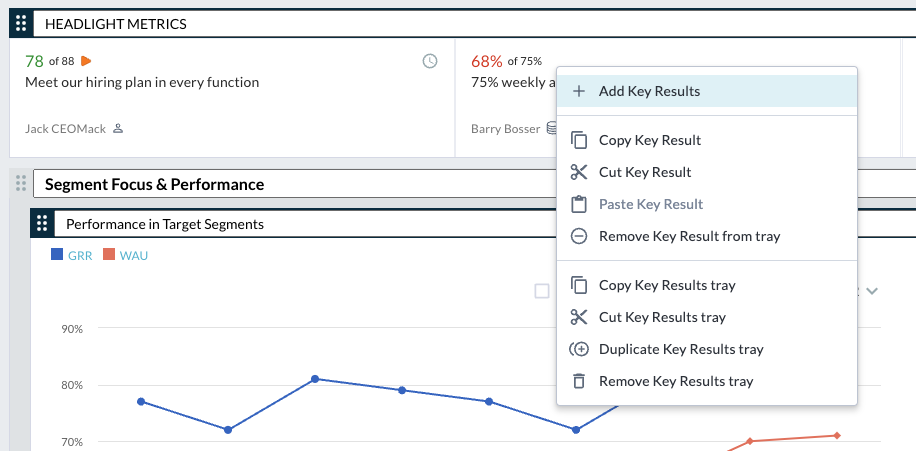 Quick Actions Examples
Objectives Quick Actions
The Objectives tray menu provides tailored options related to Objectives like Add Objectives, Copy Objectives, Copy and reset OKR, create Action Items on the spot, and more.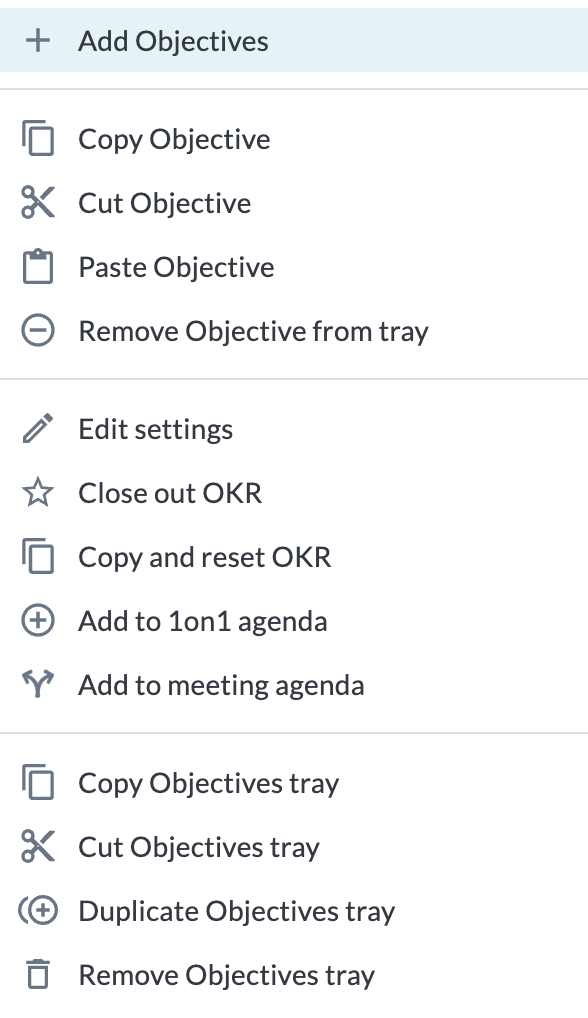 Chart Quick Actions
The Quick Actions menu shows relevant options for a Chart tray, like Edit Chart tray, Copy Chart tray, Cut Chart tray, Duplicate Chart tray, and Remove Chart tray.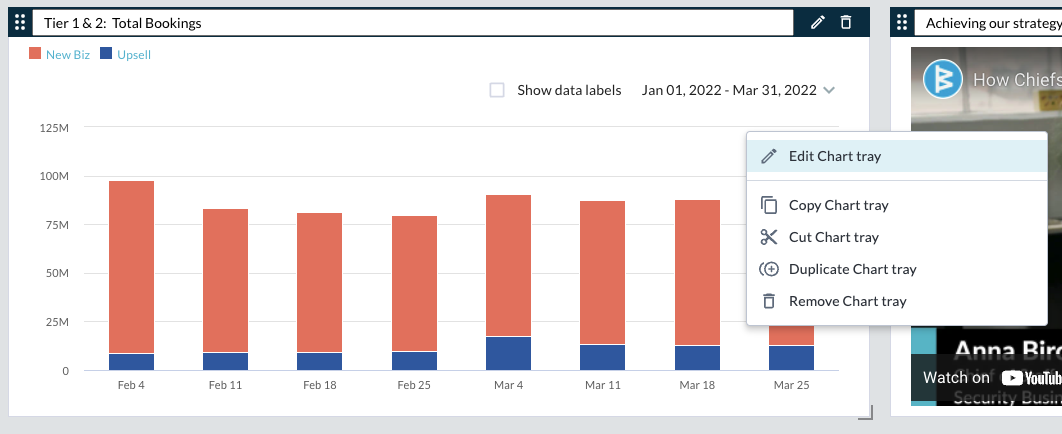 And More
Discover more tools available by right clicking your trays and sections to explore the tailored Quick Actions menu.