Sitewide - Main Navigation

Semantic Labeling (HTML or ARIA)

The main navigation now follows a proper menu bar and menu item structure.
Each Favorite and Recent list in each submenu also has a grouping

Keyboard functionality (focus indicators, labeling, tab order, and key press events)
Objectives/Key Results Graphs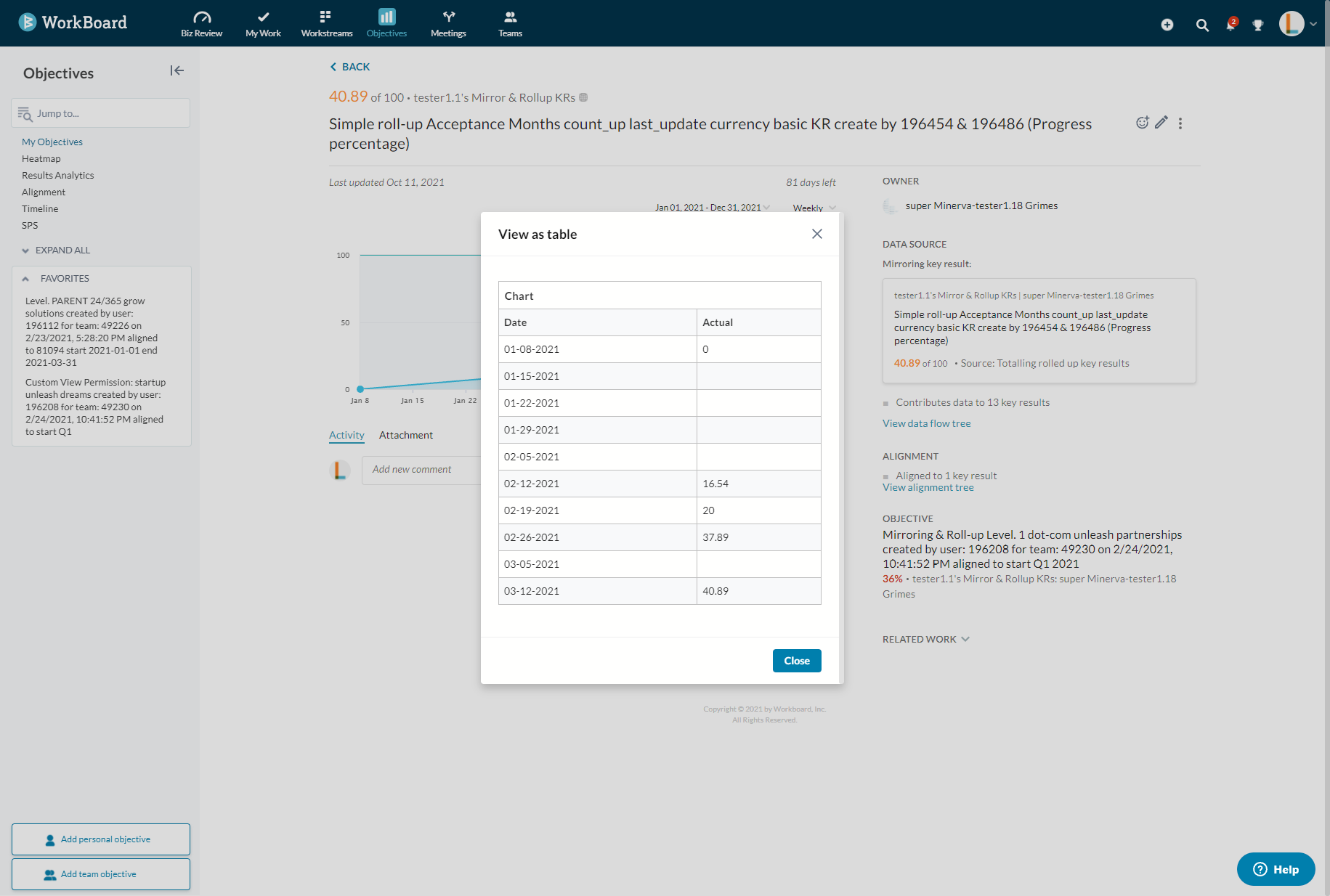 Table Alternative

We've enabled the accessibility module for our Objectives and Key Results graphs. This offers an accessible data table alternative for the bar, line and pie charts. This can be found by activating the "Alternative Data Table" button above the graph.

Keyboard functionality (focus indicators, labeling, tab order, and key press events)

Enabling the accessibility module also activated keyboard functionality to the charts. Tabbing to the chart, you can now use the left/right arrows to navigate the points on the chart and use the up/down arrows to switch between multiple data sets.