Overview
You can share custom Biz Reviews with individuals, Teams, and globally. Everyone who you share your Biz Reviews with can track your team progress throughout the OKR time-period, and see any updates you make to the Biz Review. You can remove people, Teams, or the organization from viewing your Biz Review at any time.
We suggest you share Biz Reviews with your Team, and consider sharing them with the organization. This allows everyone to track progress on your OKRs and have access to important context around the outcomes you're trying to achieve.
Share Biz Reviews
Select Meetings & Reviews from the main menu

Click

Biz Reviews

Open a

Biz Review

Select the

Kebab

in the upper right-hand corner of your Biz Review

Choose Share
When you share a Biz Review Globally, you're giving everyone in the organization View access. Users will see a Globe next to the Biz Review indicating it has been shared with the entire organization.
No email notifications will be sent when sharing globally. When sharing with teams or individuals, an email notification will be sent unless the recipients have "Don't send me any emails" checked in their Preferences.
My Biz Reviews:
Your Personal Biz Review.

Biz Reviews that you've created.
Biz Reviews Shared with Me:
Biz Reviews that have been shared with you.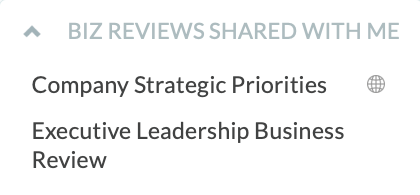 The Globe Icon indicates that the Biz Review has been shared globally.

The Lock indicates that the Biz Review is Private.

No icon indicates that the Biz Review hasn't been shared globally, but

has

been shared.
If you wish to provide Edit access to fellow Team members, choose to share with individuals or entire Teams (which pulls in all individuals from a Team).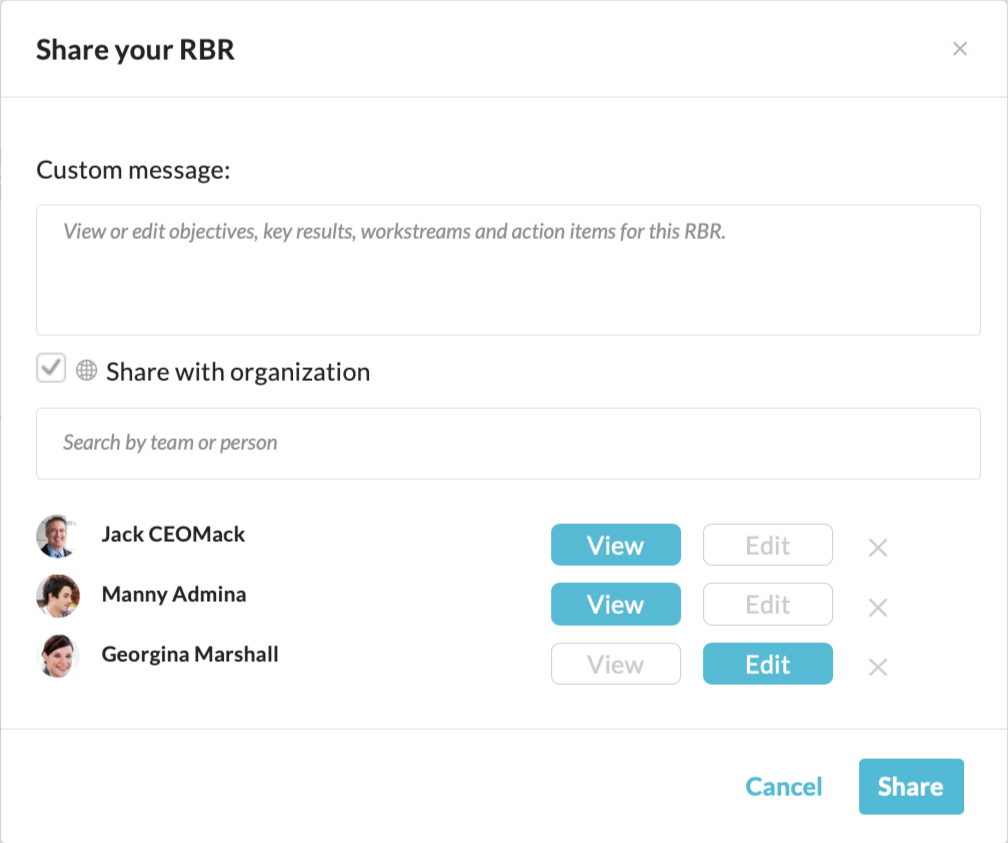 The user will receive a notification that you've shared a Biz Review with them. The Review will appear in the sub-pane under Biz Reviews Shared with Me.
Publish Biz Reviews
WorkBoard allows you to Publish an entire Biz Review or to publish parts of it. Publishing Biz Reviews is helpful when you want to create an export or pre-read, or if you want to capture a snapshot of what a Biz Review was like in a certain time period.
Published views can show the last comments on all KRs, which can be useful for review.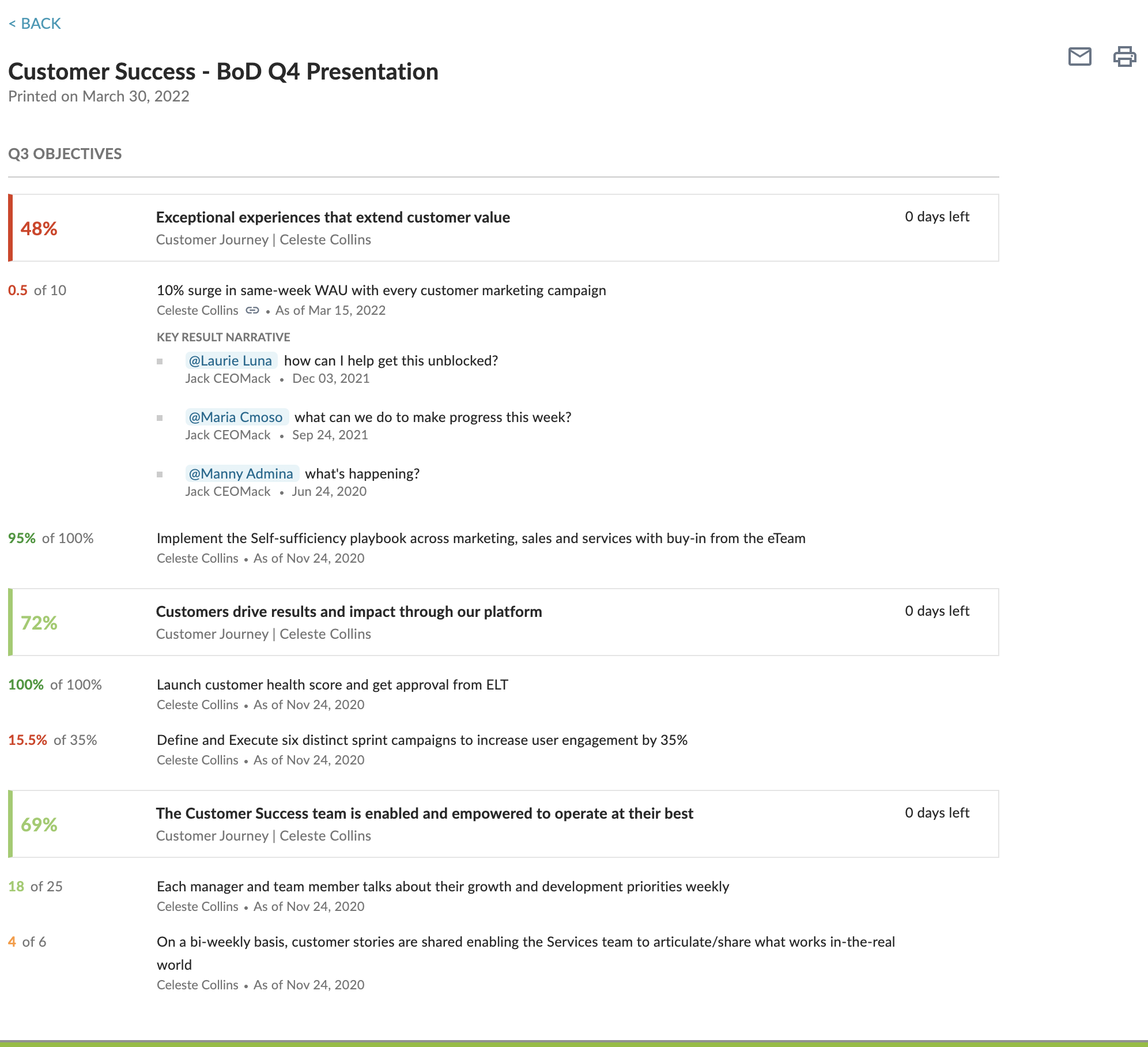 Select the Kebab on a Biz Review
Choose Publish
Select what you'd like to include from the Options
and select Preview to save a view of the Biz Review
From your browser you can email, print or save as a PDF

Note: If you have the Slack integration enabled, you can publish to public channels.