Overview
Sections are subdivisions within Biz Reviews that provide a focused area to cluster related trays Add Charts, Text, Images, iFrames, and Analytics to Sections.
Add Sections to Biz Review
Select the Pencil

within your Biz Review to allow editing.

Choose +Add Content

.

Select Section

from the bottom of the list.
Add Content to Biz Reviews Sections
Select the "+" within the Section.

Choose a Tray type from the list: Chart, Text, Image, IFrame, or Analytics.

Repeat Steps 1 and 2 as required to build your Sections.

Change the name of the Section by clicking the title text box in Edit Mode. Arrange the Section by dragging and dropping trays within the Section.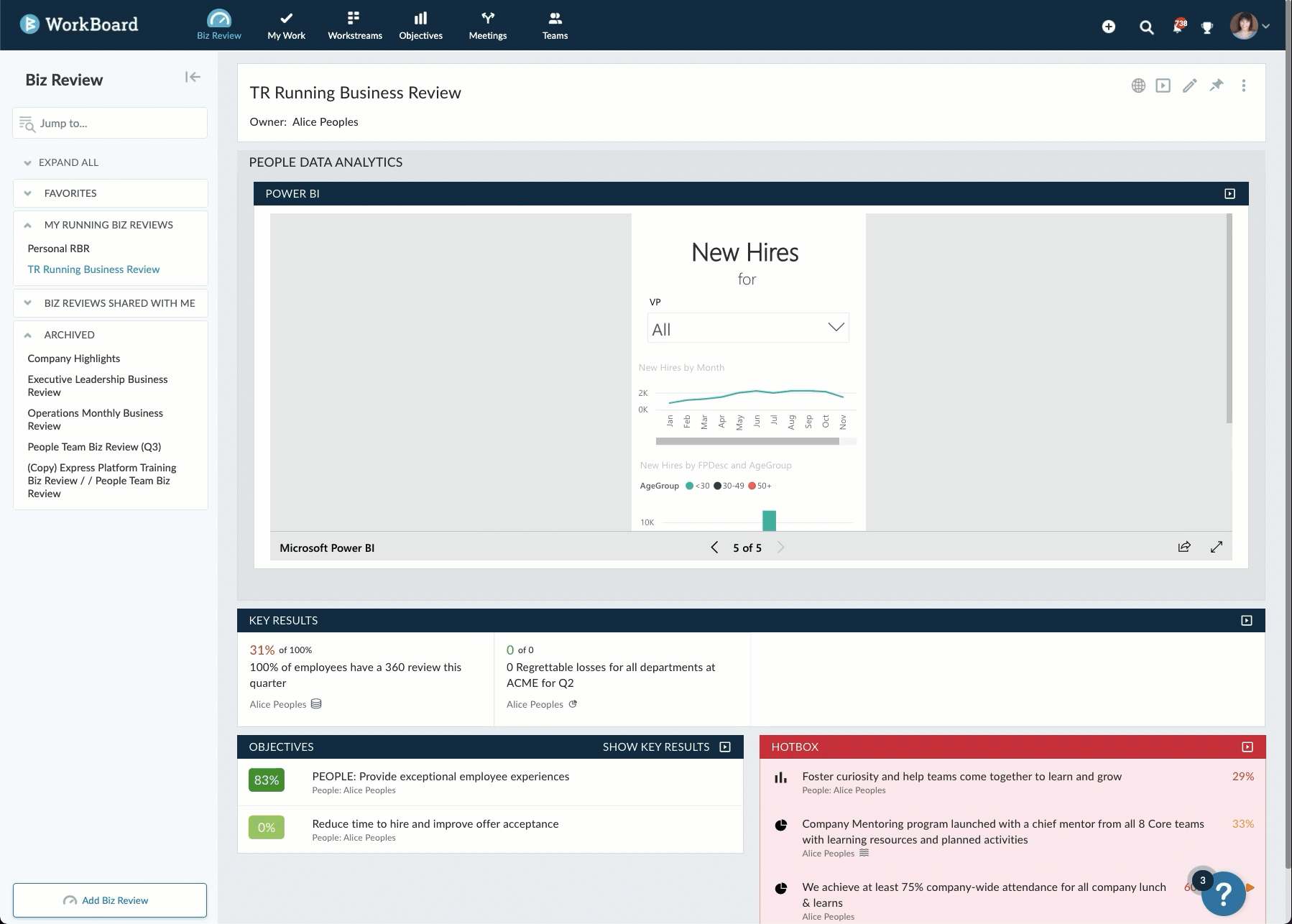 Delete Biz Reviews Sections
Note: Deleting sections will also delete all the Trays within the Section. This action is permanent.
Click the Kebab menu in the upper right corner of the section.
Select Delete.