cant find okr, cant find workstream, cant find action item, cant find biz review cant find rbr, cant find dashboard, cant find meeting, cant find 1on1, cant find kr, cant find key result, find and view okr, find someones okr,
Introduction
The WorkBoard Platform enables you to search and filter across everything that is visible to you. From Objectives, Key Results, Workstreams, Action Items, Meetings, 1on1s, and Running Business Reviews (RBRs).
Use the Global Search when you can't find an OKR, or any other item in WorkBoard and the Recently selected items (that appear when hovering over a module in the main menu) or the Jump to context in the side pane, aren't displaying what you're looking for, and you need to further refine your search.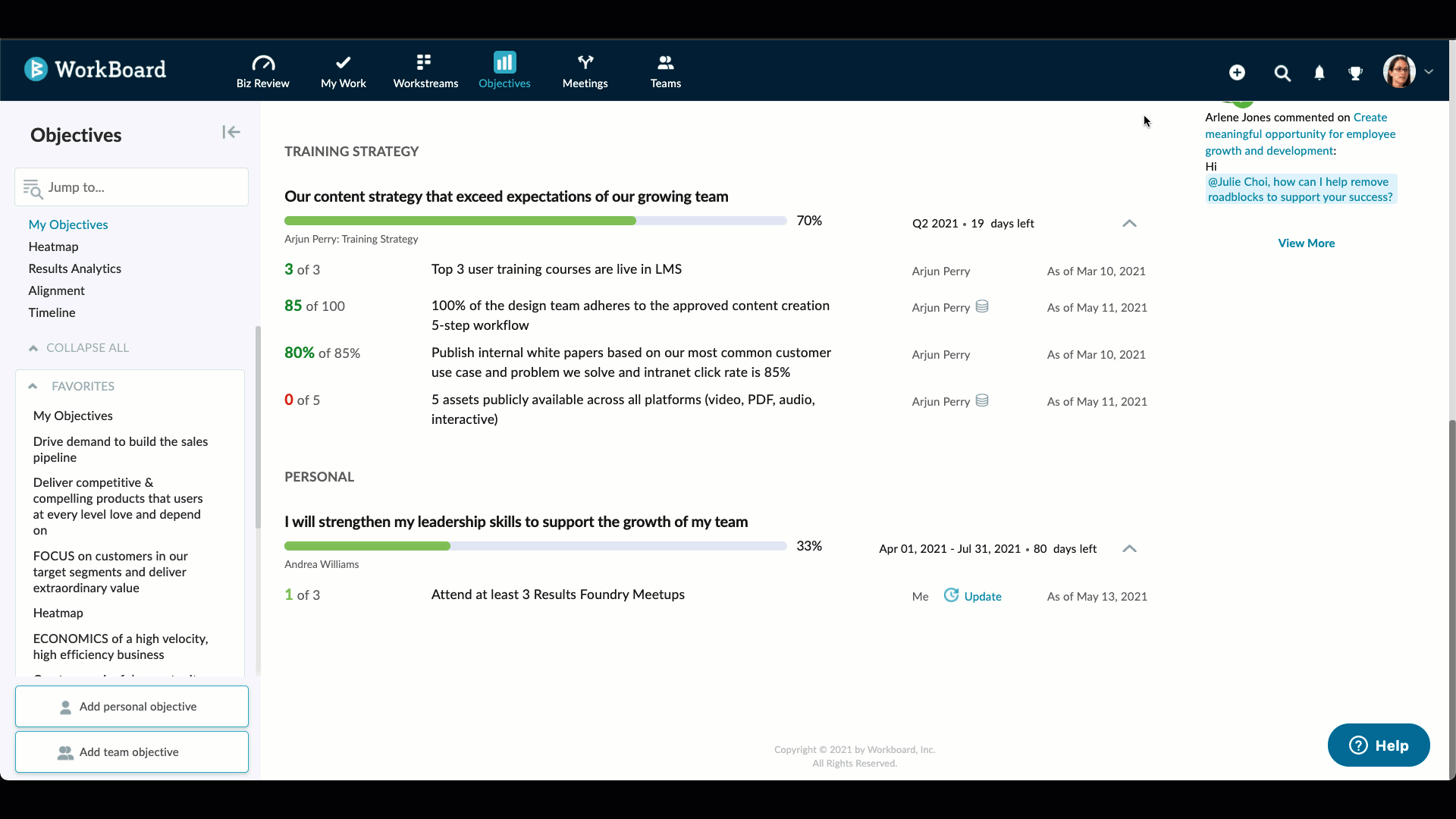 Navigating to the Global Search
Click on the magnifying glass in the upper right-hand corner of WorkBoard, in the main menu.
Using the Global Search
Use any search terms to find the Objective, Key Result, Workstream, Action Item, Meeting, 1on1, or Running Business Review (RBRs) that you're trying to find. In general, Owner, Team or search terms is a great way to refine your search.
You can also Search by tag and filter by type (OKRs, Action items and workstreams, Meetings, Biz Reviews) before or after adding search terms.
Advanced Filtering Options
You can even search without adding any search terms by using Advanced Filtering Options. However, you can also take advantage of these options before or after adding search terms. Advanced Filtering Options are available for all modules in WorkBoard.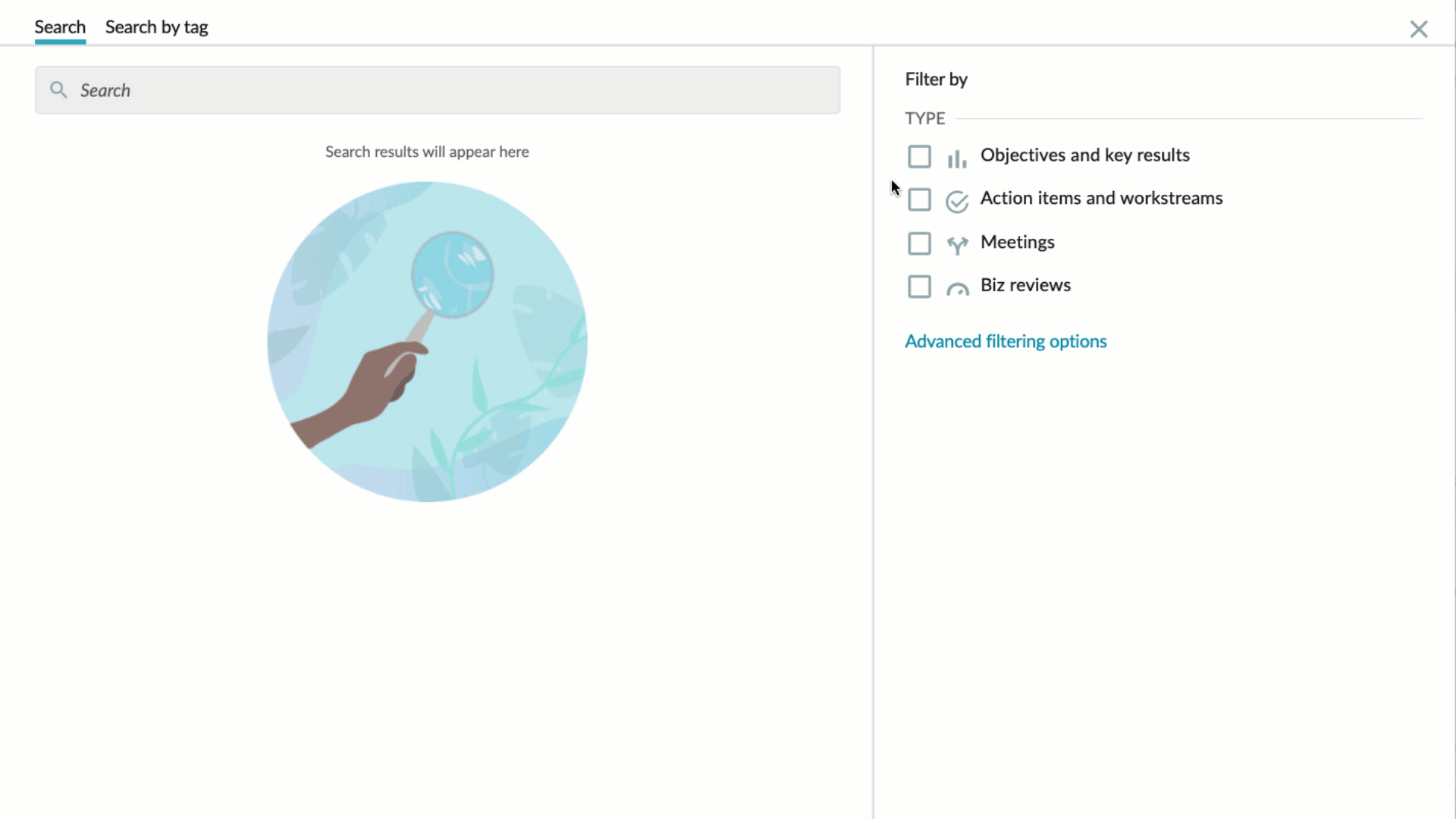 Advanced filtering options for each Module
When filtering by OKR's, you can use advanced filters to search across OKRs, hide OKR comments, and hide open or closed OKRs.
When filtering by Action items and workstreams, you can hide action item comments and search for an action item or for a specific action item owner.
When filtering by Meetings, you can hide meeting topics or takeaways from your results.
When filtering by Biz Reviews, you can search for a specific Biz Review owner.