find and view okrs, find okrs
Overview
WorkBoard allows you easily navigate to different parts of the Platform by Pinning to Favorites, accessing recently selected items, and searching using the Jump to in the Side Pane. This article covers how you can take advantage of these features to access important content easily in WorkBoard.
Favoriting Items
You can Pin as many items to your Favorites as you want in WorkBoard under a specific module (Objectives, Meetings, Workstreams, etc.). A users top 5 most recently selected Favorites appear when hovering over that module, but you can favorite as many items as you want and also rearrange them, in the side pane.
Steps to Pin to Favorites
Locate the pushpin on most module details pages. The pushpin indicates that the page can be pinned to your favorites for easy access by hovering over the module on the main menu.

Click the pushpin for the page to appear in your Favorites section for the module.
Hover over the module to find your latest favorite appear at the top.
Check out the side pane to view your latest favorite and rearrange.
Steps to Rearrange Favorites
From the Side Pane, click & hold a pinned favorite.

Drag & drop so that your most used items appear at the top.
Hover over the main menu to see the updated order.
Recently Selected Items
WorkBoard catalogs your 10 most recently selected items and displays them under your favorites when you hover over a module.
Simply hover over a module to navigate to a recently selected item.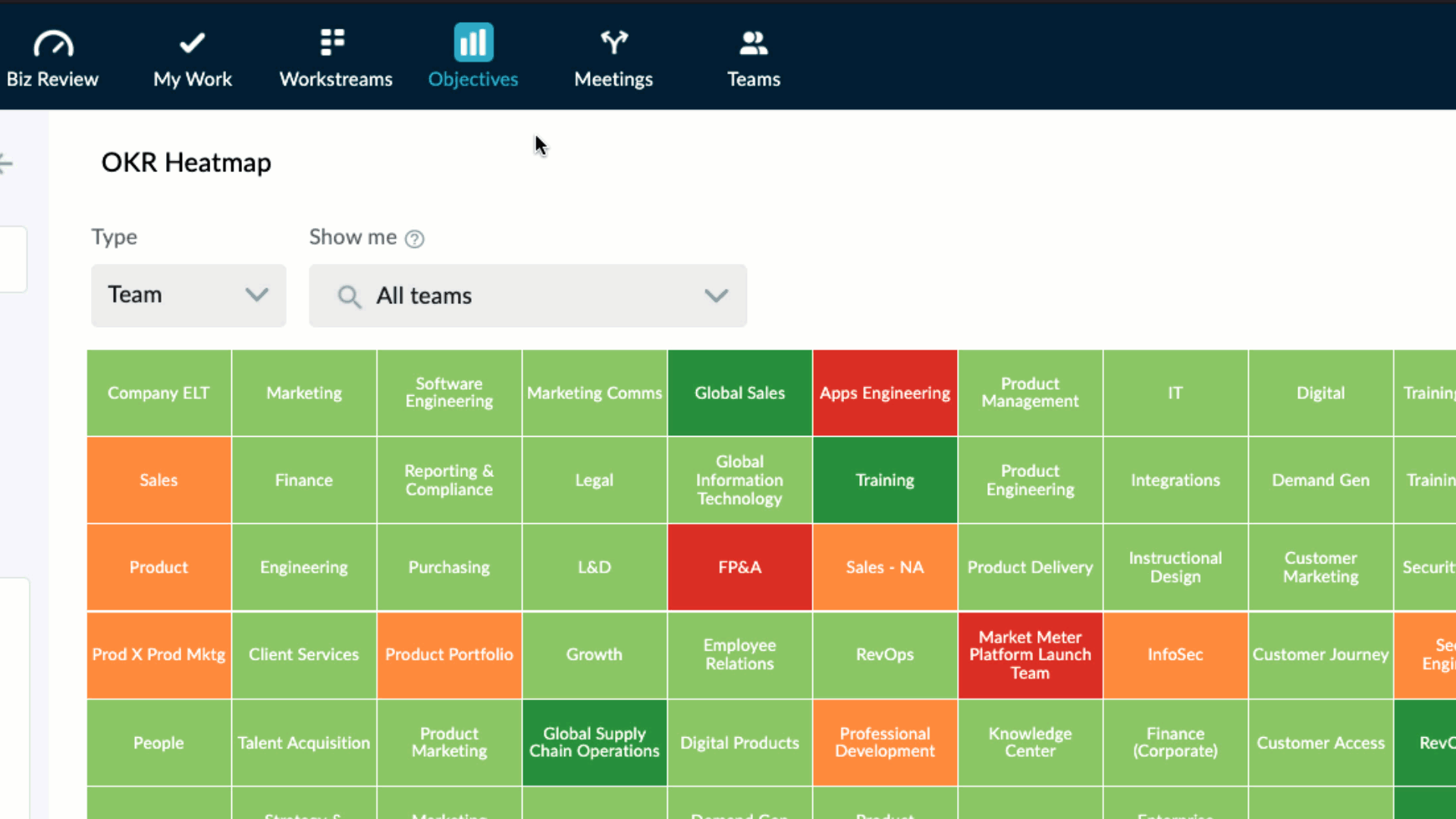 Using the Jump to in the Side Pane
The Jump to feature in the side pane allows you to navigate to items from that module that you have access to (organizationally viewable or specifically shared with you).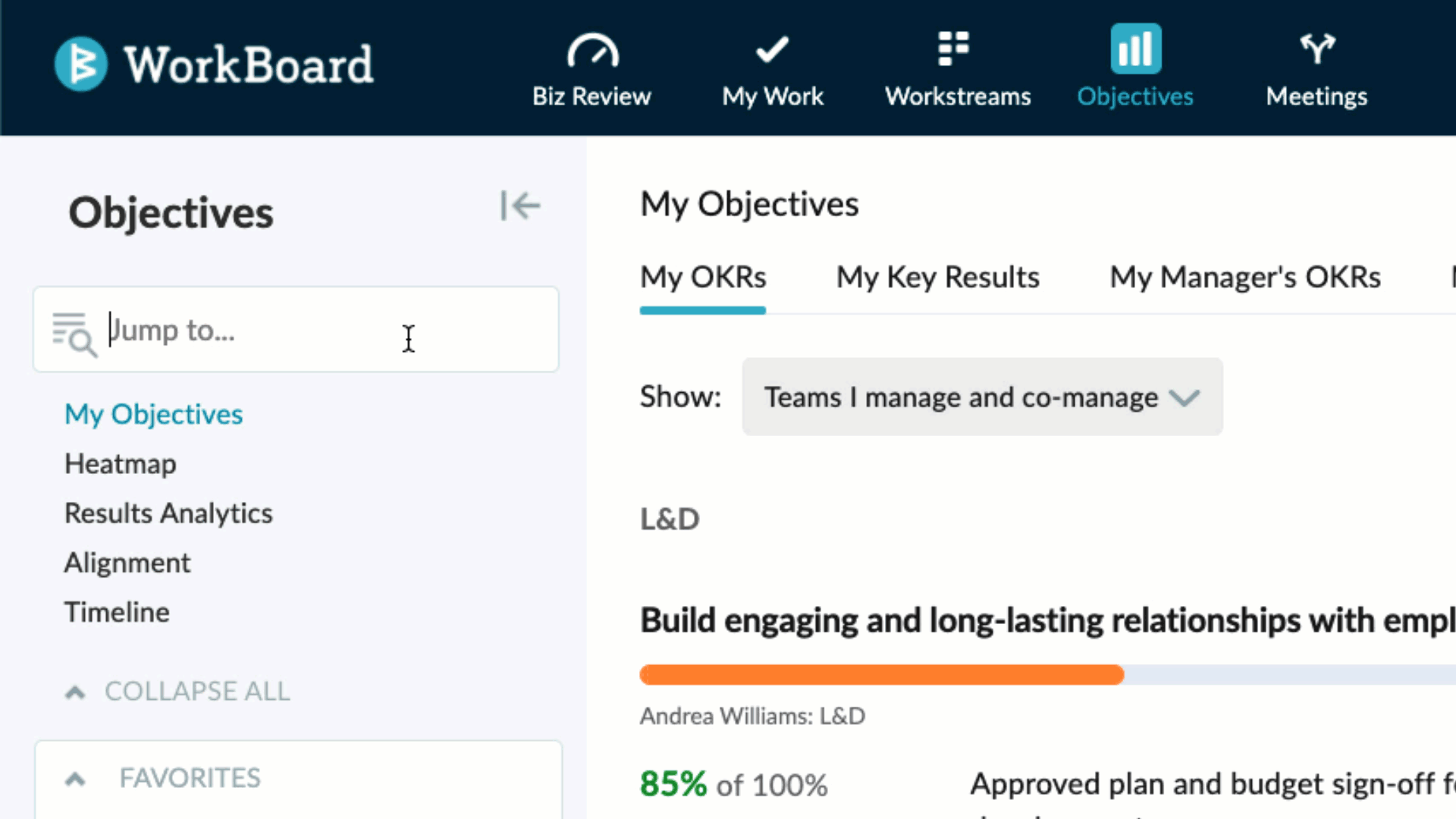 Place your cursor in the Jump to the search box and enter keywords to help you locate an item.
Enter one of the following to find what you're looking for using the Jump to:

(Team, Objective, Workstream, etc.) Owner
Team Name
Name of Item