Overview
WorkBoard allows you to easily duplicate Biz Reviews that you've created, and Biz Reviews that have been shared with you so you can create templates for your team.
After you've successfully duplicated a Biz Review, edit as needed and share with your Team(s) or individuals directly.
We recommend you duplicate your existing quarterly or annual Biz Review ahead of your next OKR time-period, if:
You'll be tracking roughly the same or similar quarter-over-quarter initiative

If you like the layout you've been using and want to apply it to other Biz Reviews.
Duplicate Biz Reviews
You can Duplicate your Biz Reviews as well as those that have been shared with you.
Navigate to the Biz Review you'd like to duplicate

Select the Kebab in the upper right-hand corner
Select Duplicate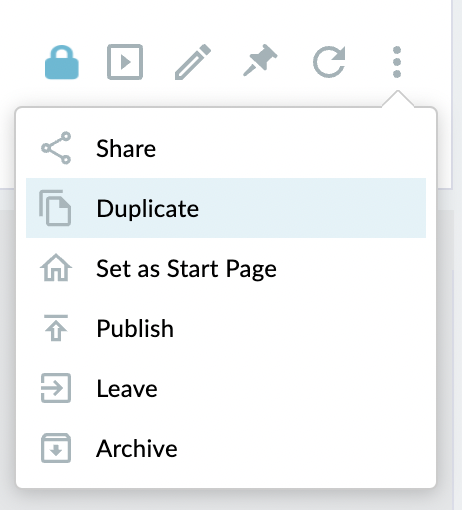 The new Biz Review with an appended name will be immediately visible with the text (Copy) just before the same name.
After you've set up your Biz Review for the next quarter (or whatever OKR time period it may be) don't forget to archive the older outdated Biz Review and share the new one.
Notes on Duplicating Biz Reviews
Key Results that aren't visible to you on a Biz Review that's been shared with you won't be present when you make a copy.

When you duplicate your Personal Biz Review, you're creating a Custom Biz Review, which you can share afterwards.

Duplicated Biz Reviews aren't shared with the original audience, so you'll need to share them again as intended.