Overview
The WorkBoard App for Microsoft Teams allows seamless access to WorkBoard in the following ways:
Add WorkBoard Tabs to Team Channels
You can add WorkBoard Tabs in your Team Channels easily with Microsoft Teams, to see Meetings, Biz Reviews and Workstreams that the Team is working on.
Click Teamwork from the main menu
Select Teams from the dropdown
Select one of your team chats in Microsoft Teams.
At the top of the Team chats page, click on the + sign.
Select WorkBoard from the available apps in the Microsoft Teams App Store
After selecting the WorkBoard app, sign-in.
You'll be presented with three options to engage with your WorkBoard org. from Microsoft Teams. You'll see a set of suggestions for tabs to pin from pages you have recently visited or pinned as a favorite; but you are also able to search for specific items within each category as well! You'll be able to search and select:

OKRs from specific Teams or people in your organization
Biz Reviews
Workstreams
Meeting dashboard

Additionally, you can choose to notify people in the channel that an integration has been added.
In our example we're going to add a Biz Review that Jack created for his Executive Team, since this is an Executive Team Channel.
After selecting Biz Review, we have the option of searching and choosing a Biz Review, such as the Company Strategic Priorities Running Biz Review. When picking this Running Biz Review, you can select whether you want only the selected Biz Review as a tab, or if you would like to be able to access the full WorkBoard app inside teams by checking the option for Publish tab with full WorkBoard navigation!
After doing so, you can see at the top of team chat page, there's a link to our Running Business Review Company Strategic Priorities. And now the executive team can easily keep the most strategic results in line of sight, in the same area within Microsoft Teams where they collaborate and drive discussions!
Rinse and repeat with Objectives, Meetings and Workstreams to give your Team the info it needs to be focused & resilient.
Add WorkBoard Objectives in Individual Chats
You can also pull WorkBoard Objectives directly into a chat you're having with a colleague by using @WorkBoard and then typing the name of your Objective.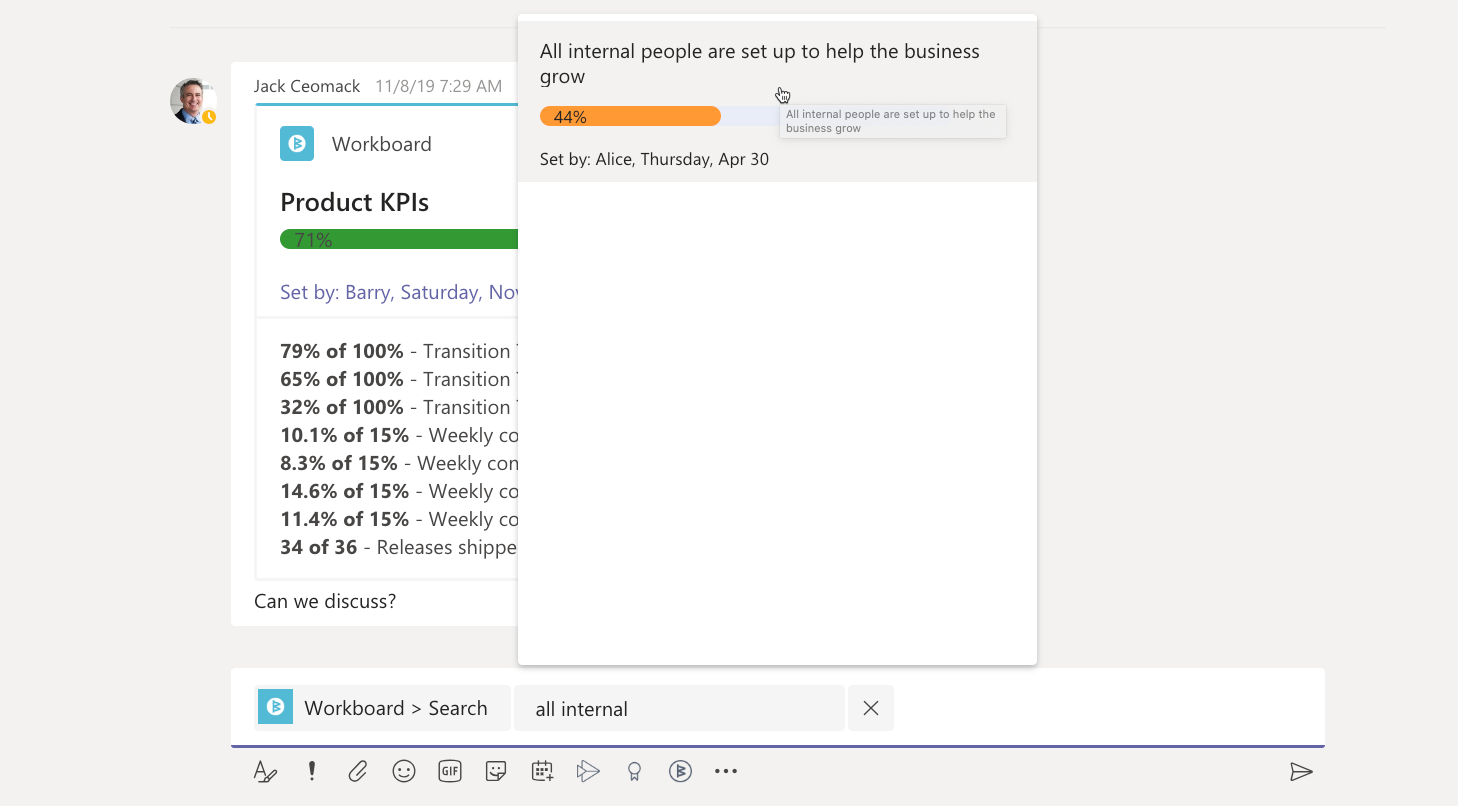 Chat with the WorkBoard App
Outside of your Team Channels you can chat with the WorkBoard app directly. Simply submit a command and the WorkBoard app will come back with an answer.
Don't know the WorkBoard App Commands? Simply Type 'Help' in the search box with the WorkBoard App to get a list of them.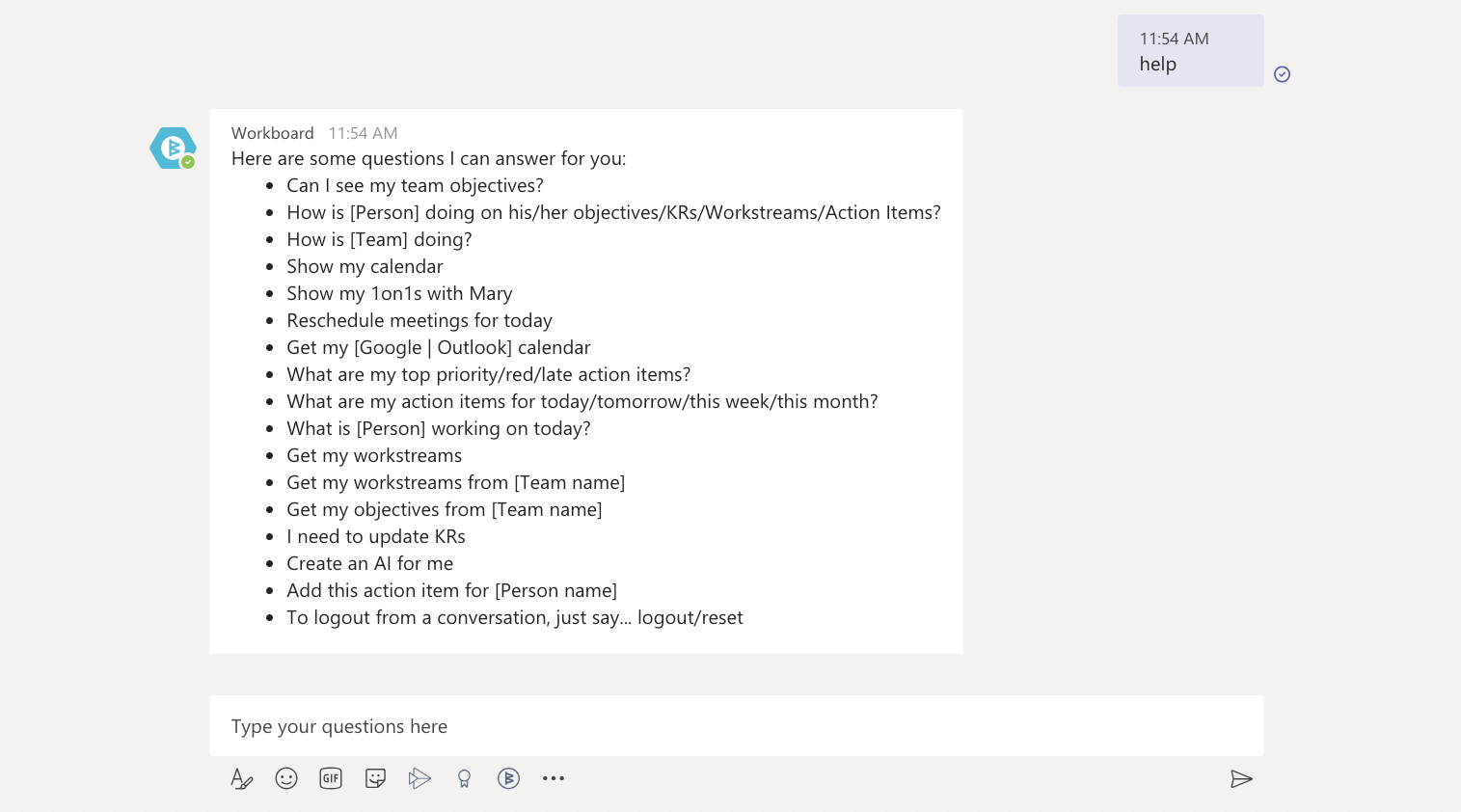 Try showing your WorkBoard Meetings or updating your KRs to get a feel for chatting with the WorkBoard App.