Overview
Permissioned users can remind an individual, team, or the entire organization to update overdue key results with a single click.
Once the Governance and HR permission is granted to a user, they can click on their settings dropdown menu from the top navigation and click on the Governance & HR link. Please submit a help ticket or contact your Enterprise CSM for this access.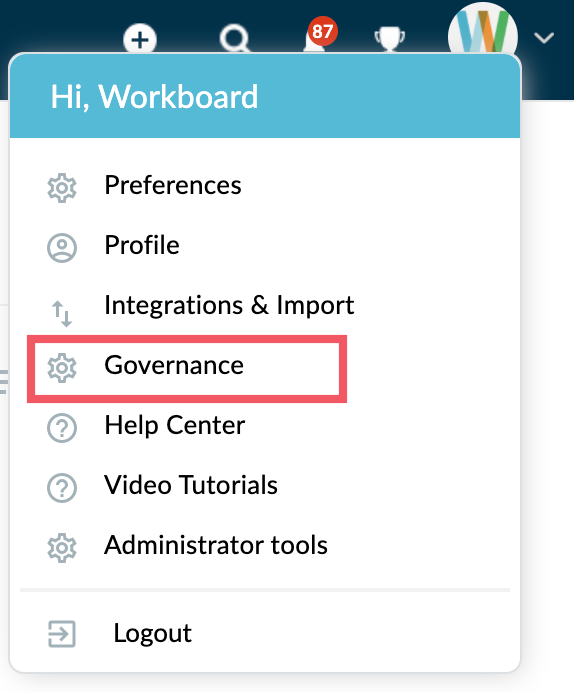 Once in the Governance & HR interface, you can select the Past Due Key Results link to see a list of all key results with missed updates by team or individual.
You can ping all individuals at once, or choose to ping a specific team.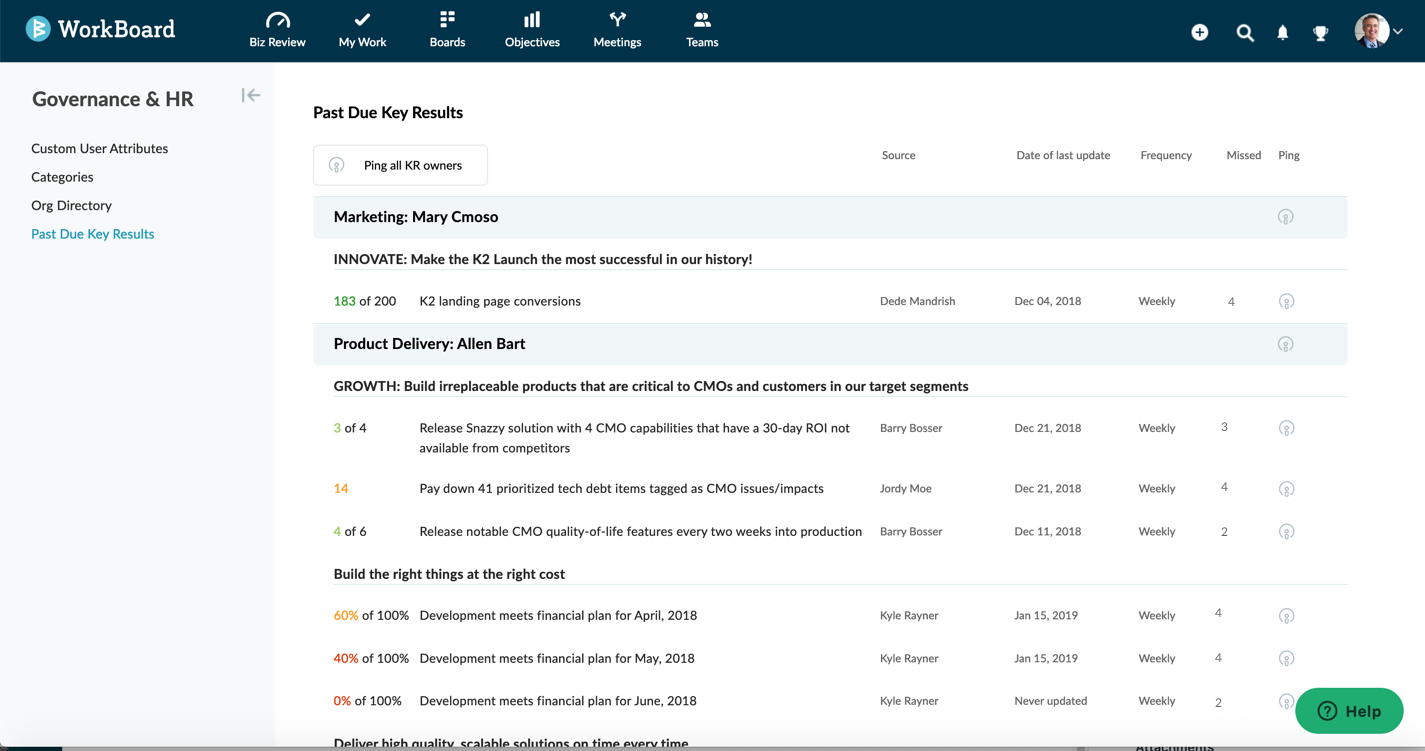 When sending the ping status, you can curate the email that users should receive.