If you need to remove a user from your organization (if a person has left the company, for instance), your Workboard account administrators can do so using the Administrator Tools. On the Directory page, click on the user's name, then click the Remove User from the organization link.
Note: WorkBoard does NOT delete user accounts. When you "Remove a User from the organization" WorkBoard simply appends their username and deactivates the user.
A user can be removed by the WorkBoard Administrator or by an API call from the Single Sign-On provider. We recommend creating and updating users from your source of truth (user directory) and only doing it manually when you don't use Single Sign-On or an HRIS system to create/update/deactivate users.
What happens when you deactivate a User Account?
They are removed from all Teams.
Their OKRs and Action Items are reassigned to the Manager on their Teams.
Note: If they were the Manager of any Teams, then the OKRs for those Teams they were Manager of, stay assigned to the deactivated user until a new Team Manager is assigned.
Their Action Items are also still assigned to the deactivated Team Manager as well, however they can be reassigned by the Co-Manager without having to wait for a new Team Manager to be assigned.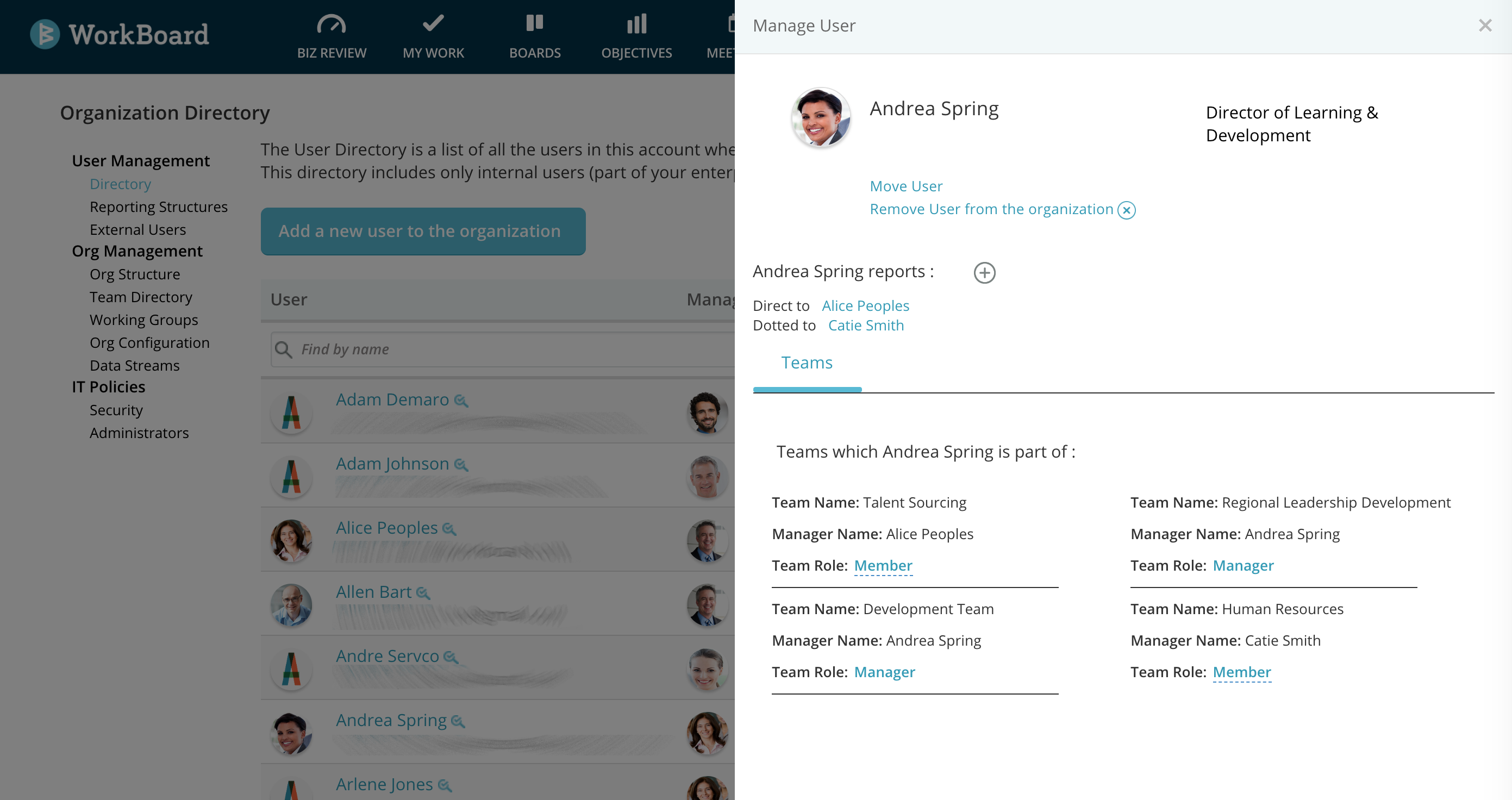 Deactivating your own account
If for any reason you need to close your own account, non-enterprise users can close their own accounts by going to their account details page and clicking on the Deactivate Account link.
If you have any questions, submit a help ticket and include the email address associated with your account in your message.