Share progress on your objectives
Visit My Objectives to share your first week's results by updating your key results. Any positive news will reflect on your organization's heatmap by turning your name green. If you didn't hit your target or neglect to update the metrics you're responsible for, your name might turn orange or red. This color coding is a great way to quickly identify top performers as well as problem areas you need to address.
To update your key results, click the Due for update now link in the left side pane.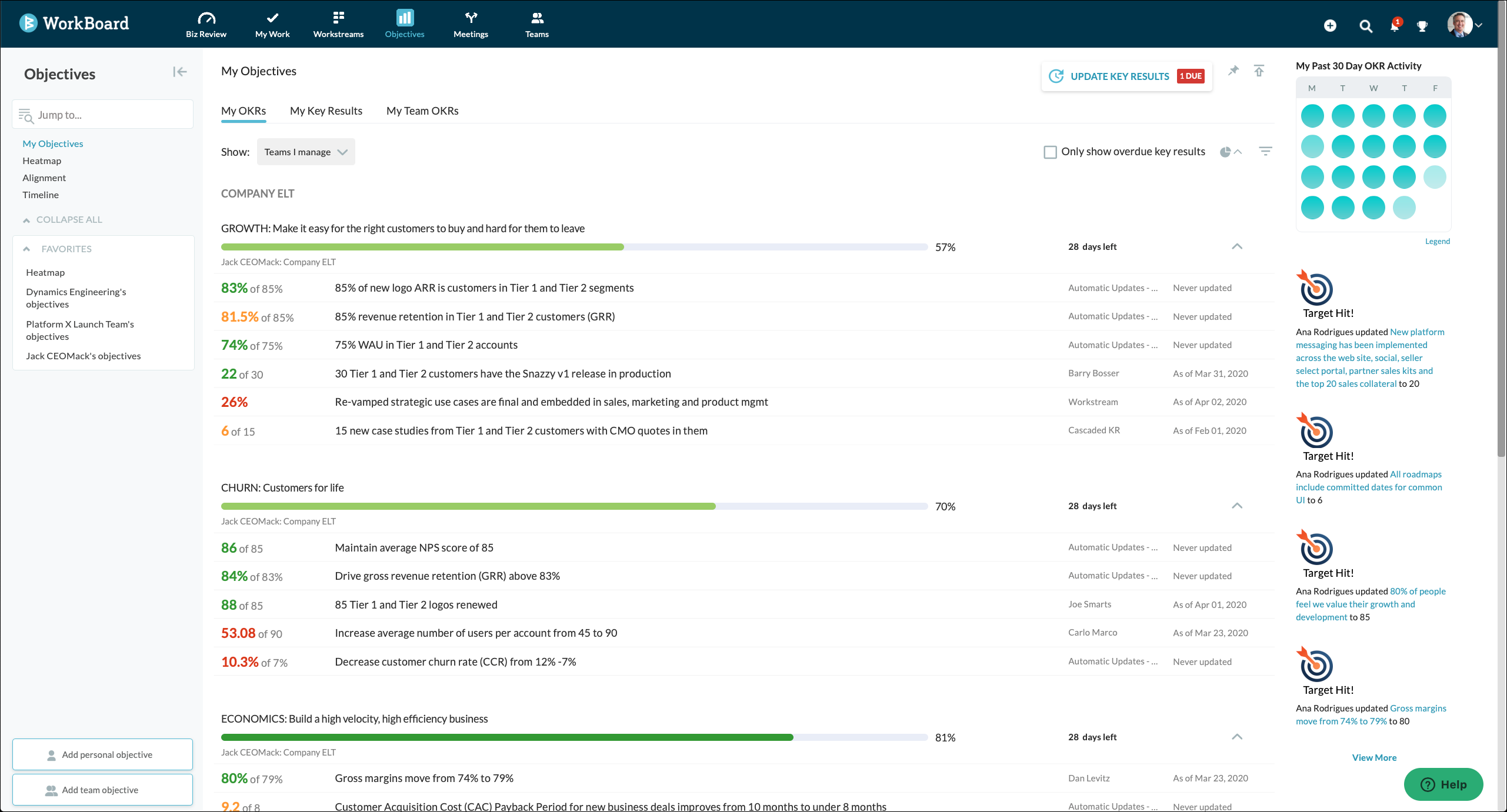 You can also update your key results when looking at a specific objective in the full details view.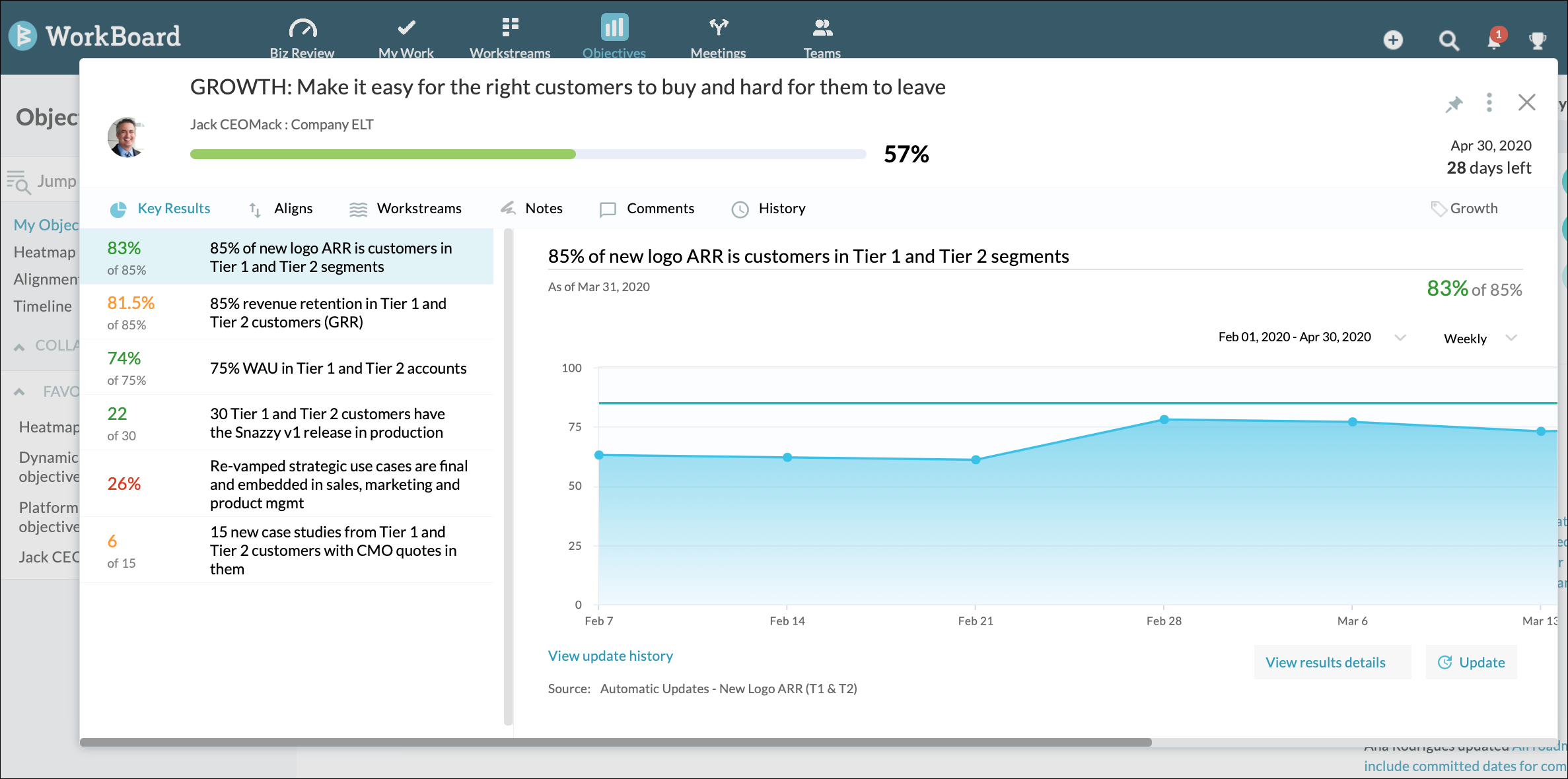 If you hit any Objective targets, congratulations! You'll get a badge from the system, and a bull's-eye on the OKR Focus calendar.
Check out your coworkers' progress on their own objectives and celebrate their successes by leaving comments or sending them badges.
Communicate status and meet up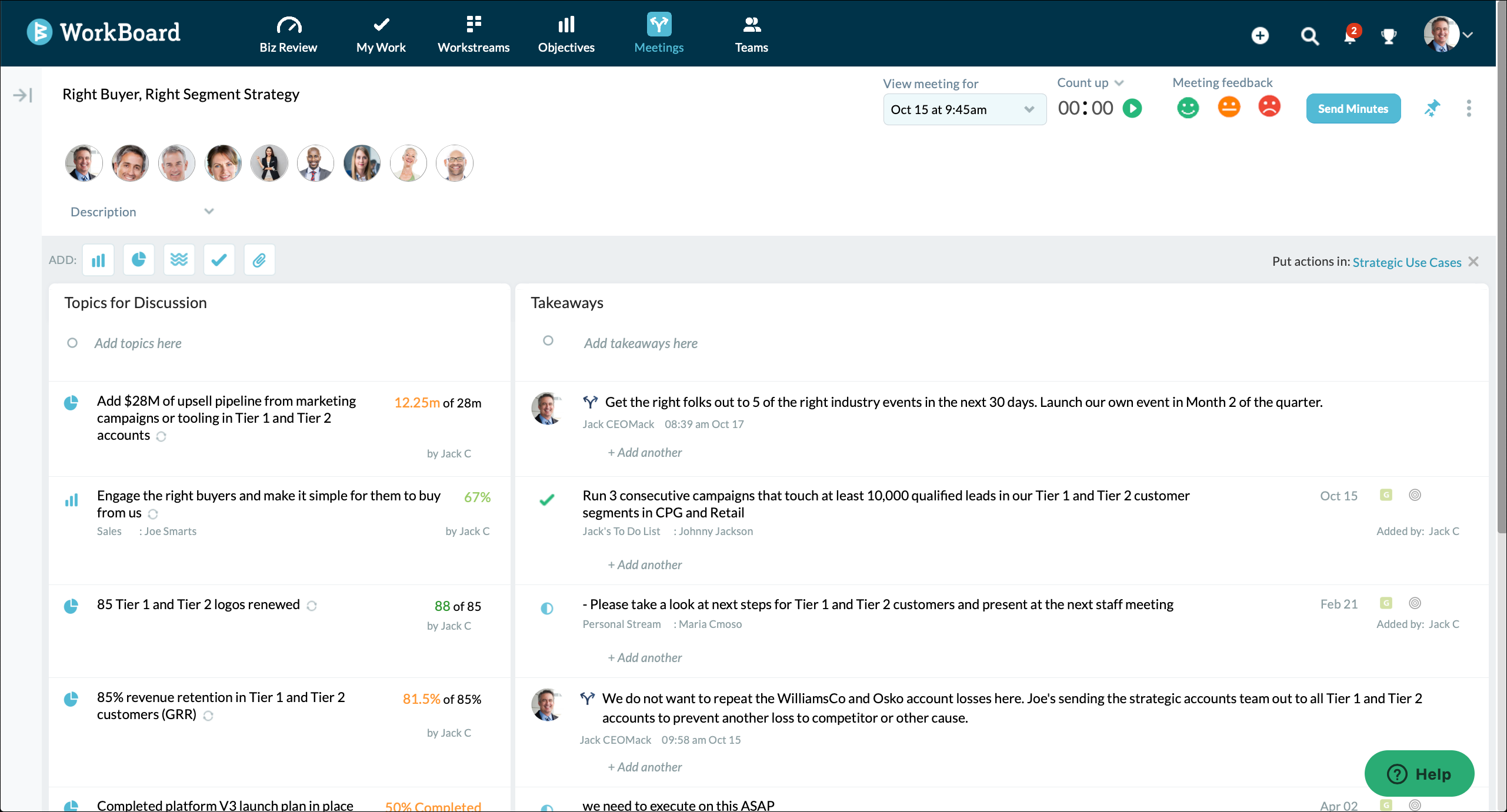 Communicate overall status on projects by stating your workstreams' purpose, priority, pace and health. Manage risks and exceptions with a bird's-eye view with Running Business Review dashboards, Priorities & Risks and Team Dashboards.
Have an efficient, focused meeting using Workboard: set an agenda using your existing OKRs and action items, and spend your time productively discussing blockers and planning deliverables rather than getting bogged down in status reporting. Set the timer to make sure to stay on topic. Turn takeaways into action items as you type them to ensure accountability.
Find what's due, overdue and next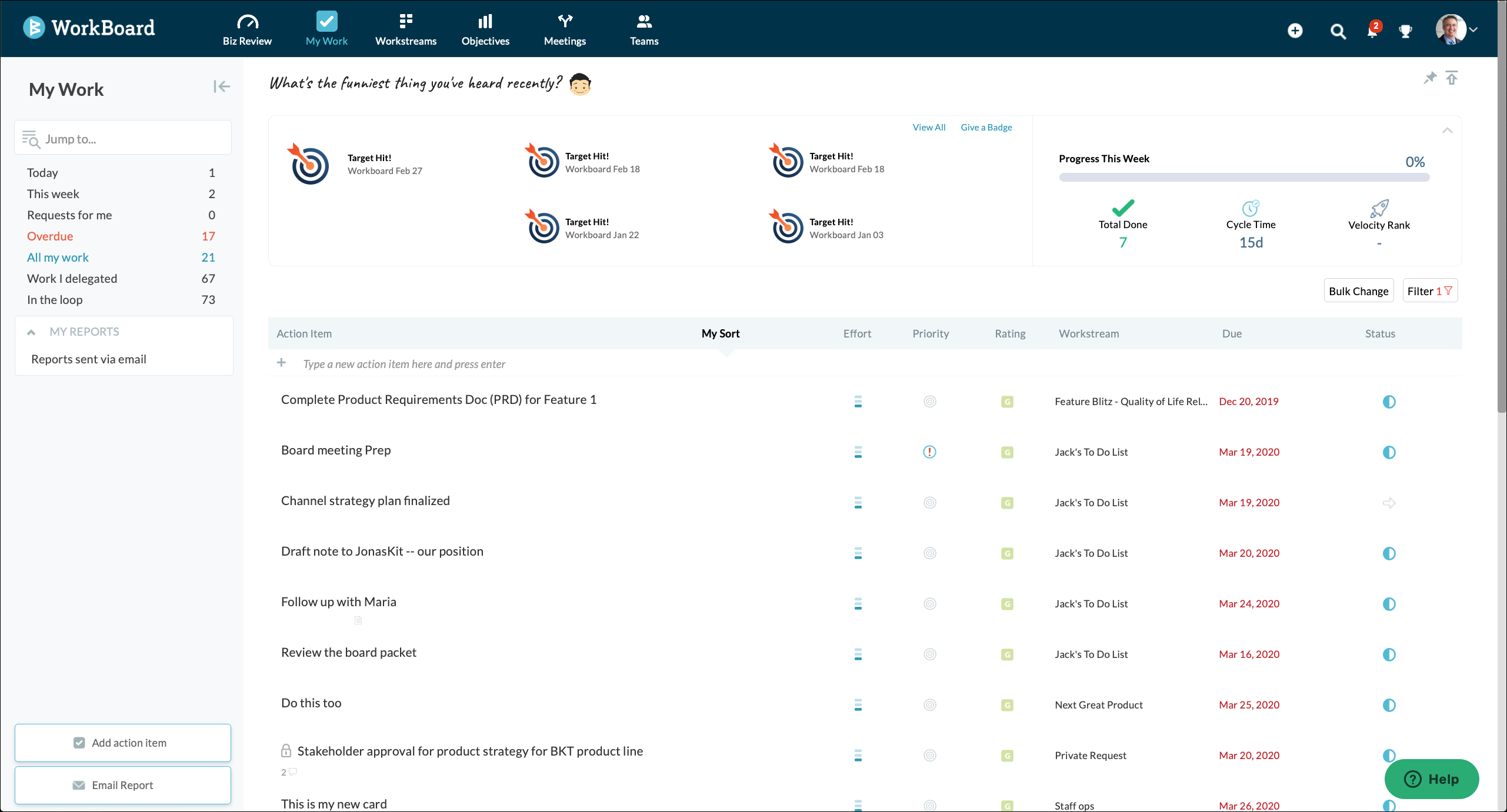 Each day, check My Work to see an overview of the week's work, what's due today, and anything that is overdue. Revisit overdue items to update your current status, indicate blockers, or reset priorities.