Zapier is a tool that lets you connect Workboard to your other apps. Use it to create action items from Google calendar messages and calendar icons, or Workstreams from Salesforce Opportunities. It's a great way to get greater visibility into achieving your Objectives. Just go to Zapier.com to get started!
The Basics
1. Click Make a Zap.
Choose your trigger and action.
A trigger app is an app that sends the information, an action app receives it.

For instance, if you want to send information from Slack to Workboard, pick Slack as your trigger app on the left, and select New Message as the trigger. On the right, pick Workboard as your action app, and new Action Item as the action.

Connect your accounts.
In order to send information to and from Workboard, you will need to add accounts for the apps you'd like to pull information from.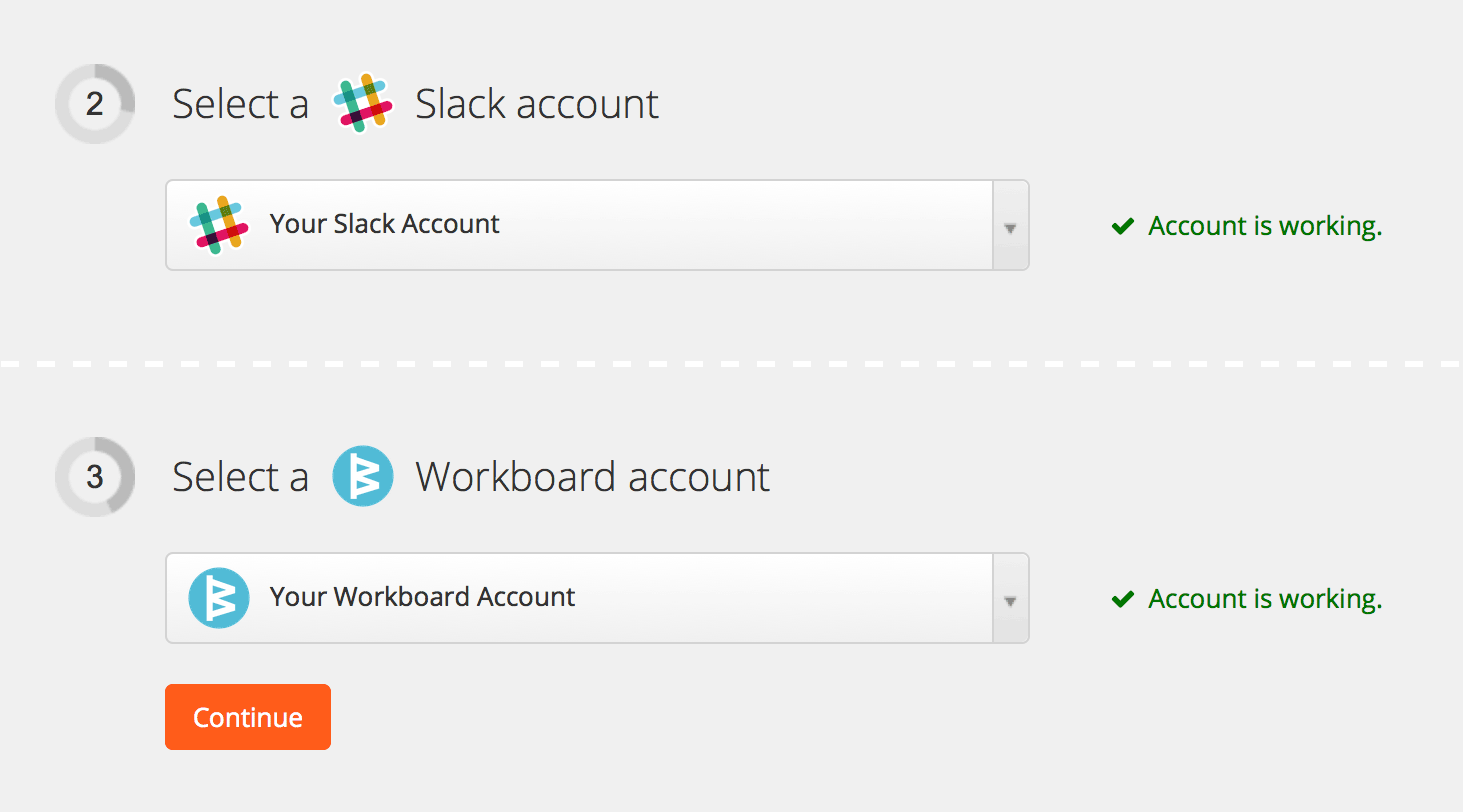 Set up trigger filters.
Zapier allows you to choose the conditions under which information will be sent. For instance, you can choose to only send Slack messages that contain the word Workboard.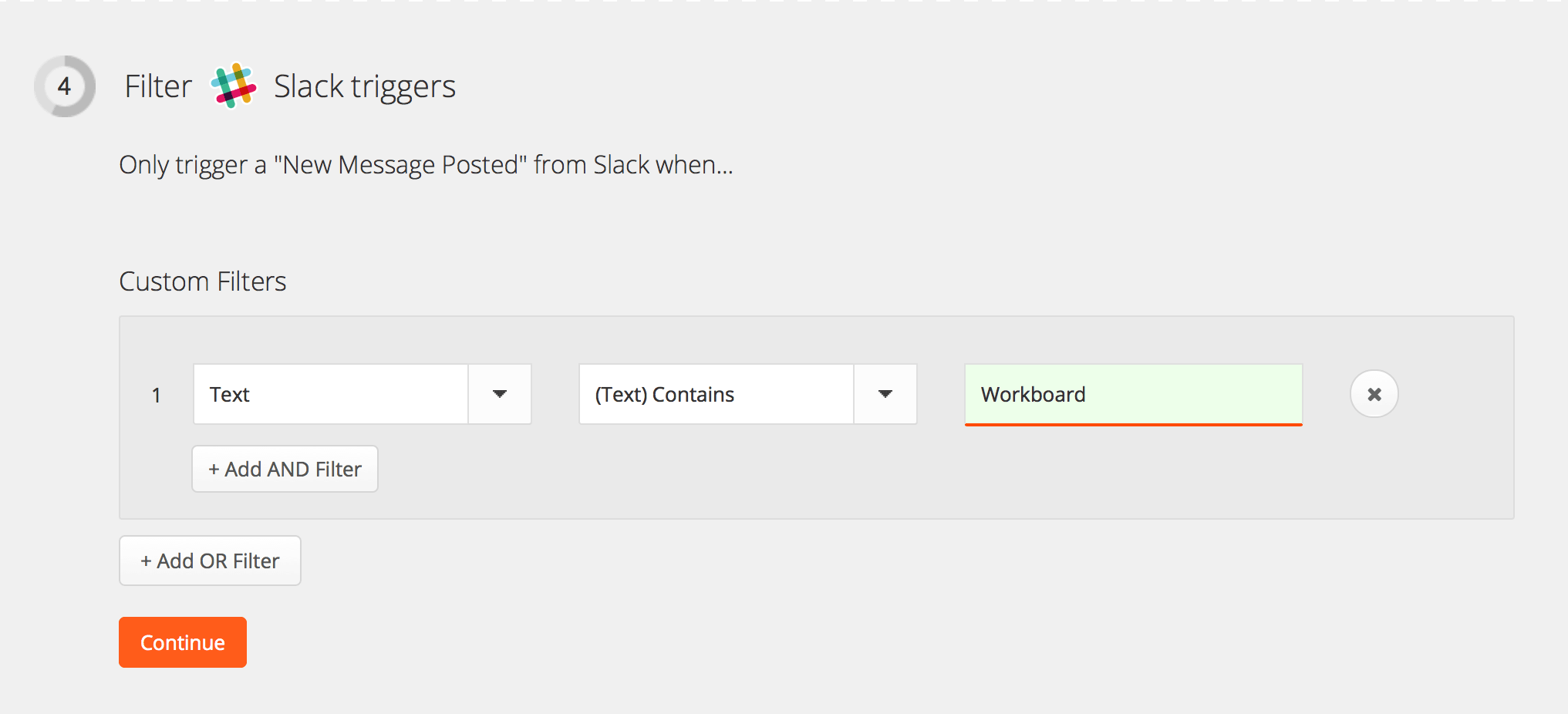 Customize the action.
The last step: deciding what you want the result of your trigger to look like. In this case, it would be defining the fields of the new action item.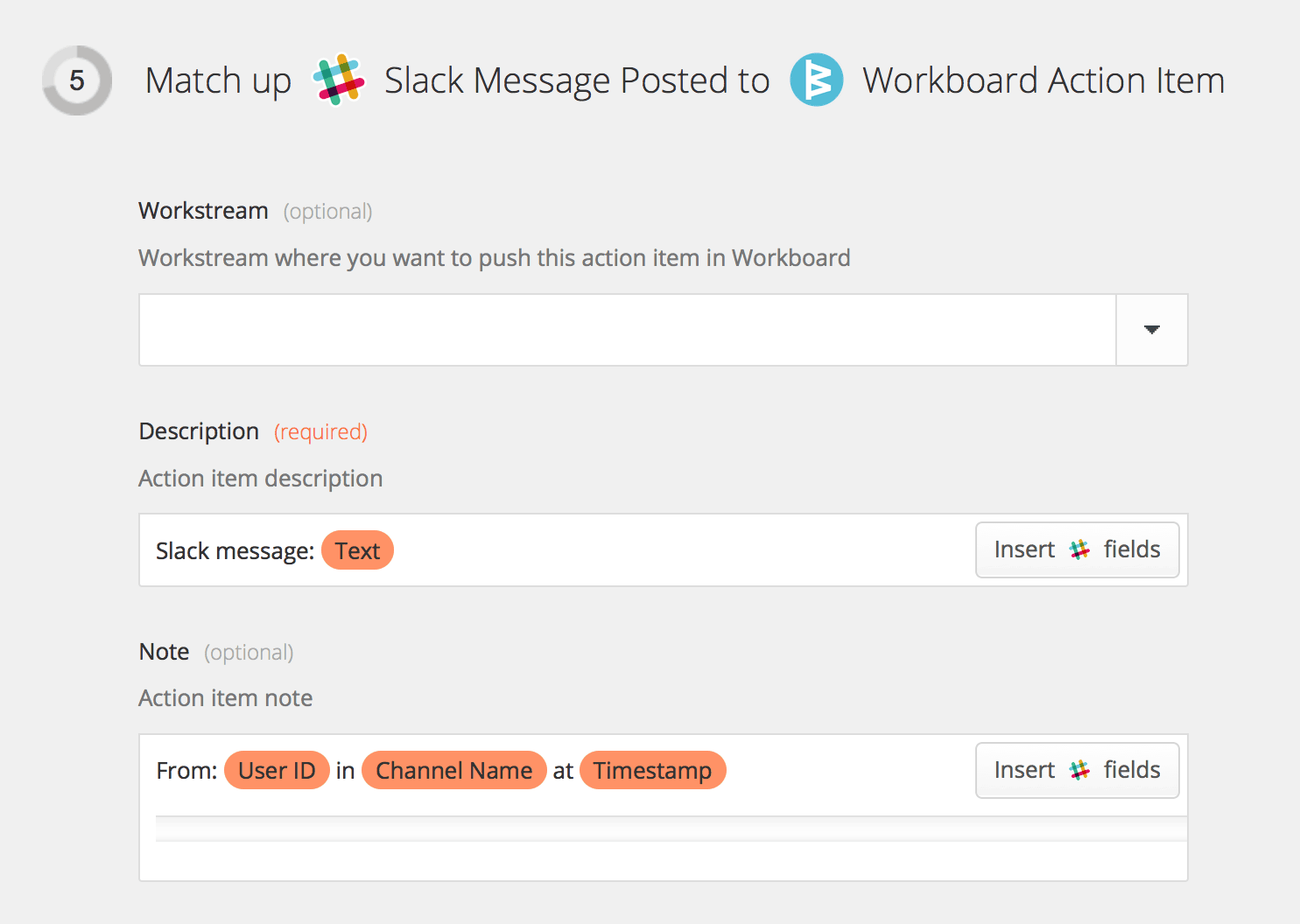 You can use the information sent over from Slack to define the new action item as well — just hit insert fields.
Test your Zap and turn it on.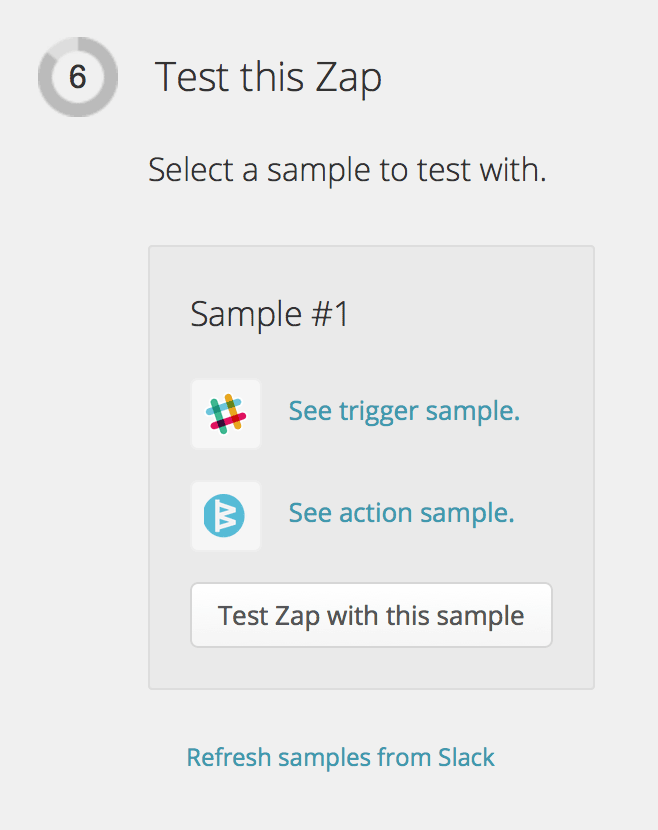 Note: If Workboard is your trigger app, and your trigger is a new action item, you will need to click the kebab icon

at the end of the action item row to send the action.
Once you've tested your Zap, name it and save!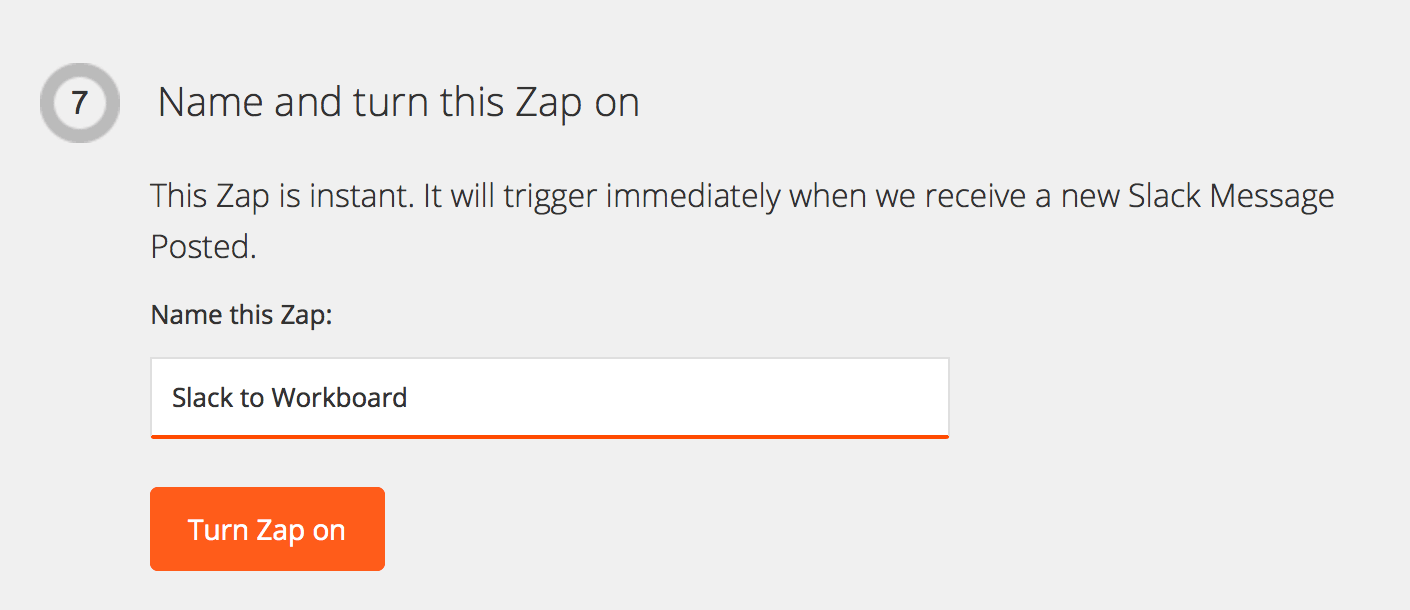 Common Integrations
There are lots of ways to integrate Zapier into your apps!
Workboard & Messaging Tools
Give your team full visibility on your progress towards your Objectives by setting WorkBoard as the trigger app, with the trigger New Goal or New Comment on a Goal. Choose your messaging tool as the action app.
Make sure the message you're sending gives the reader plenty of context – we recommend at least including the Objective name, along with the comment.
Workboard & CRMs
Never miss a beat between Workboard and Salesforce – create a new Workstream or Team when a new Opportunity comes in. Simply set your trigger app as your CRM, and your action app as Workboard. When a new Opportunity comes in, you'll be able to start executing right away!