Weekly status reports are a great way to hold your team accountable, check in with the team, get a handle on what happened during the week, and give feedback.
There are several options for status reports. You will always get a weekly summary for your teams and their workstreams. You can also choose to get simple Weekly Check Ins from your direct and dotted line employees or have your direct reports prepare a more traditional Employee Status Report. Click here to learn more about how to activate these reports.
To find your team members' status reports and check ins, click the Teams icon in the top navigation, then click the Reports link in the side pane.
Simple Weekly Check Ins
Weekly Check Ins are a great way to touch base with your direct and dotted line reports every week. If you're a team lead, you can get their take on progress and issues; if you're a manager, you'll get a better sense of how they're doing and where they need your help. The check ins are short and sweet: highlights from the week, roadblocks they've encountered, and how they felt about their velocity.
When you receive check ins for direct or dotted line reports, Workboard will also automatically prepare a listing of what they got done in the week, key actions they're doing and what is planned next. New red flags and date set backs visible, too.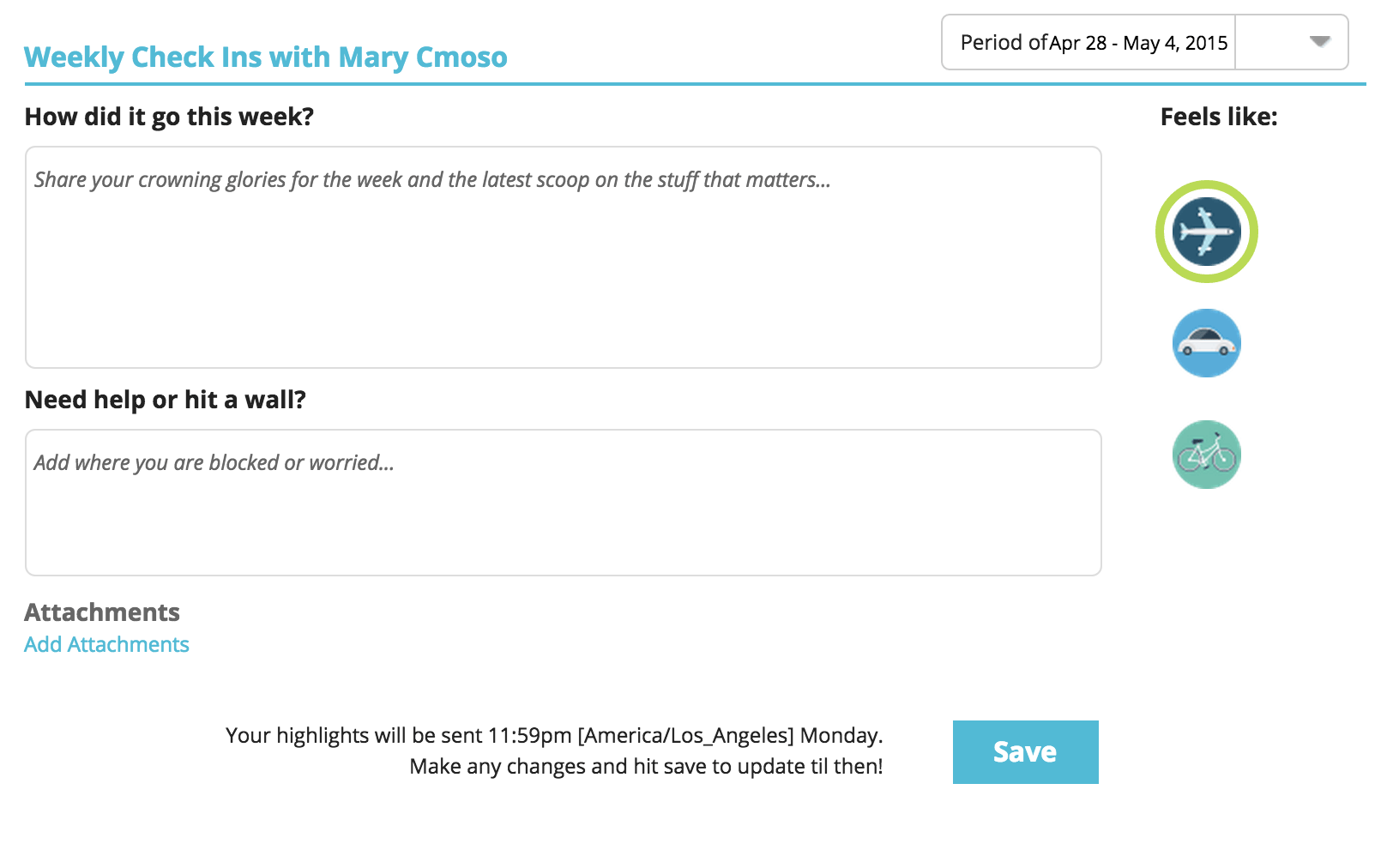 Employee Status Report
The Employee Status Report follows the traditional status report model. It includes the work your direct reports have done, have in progress and plan to do next; they simply prepare the report by selecting items from their action item list to include (and can include actions from their own direct reports as well). They can add a narrative on the week's highlights and roadblocks and attachments as well.
Note that when you select Employee Status Reports, only your direct reports will be reminded to prepare them. You'll direct reports will prepare only one Employee Status Report, regardless of how many teams they are on.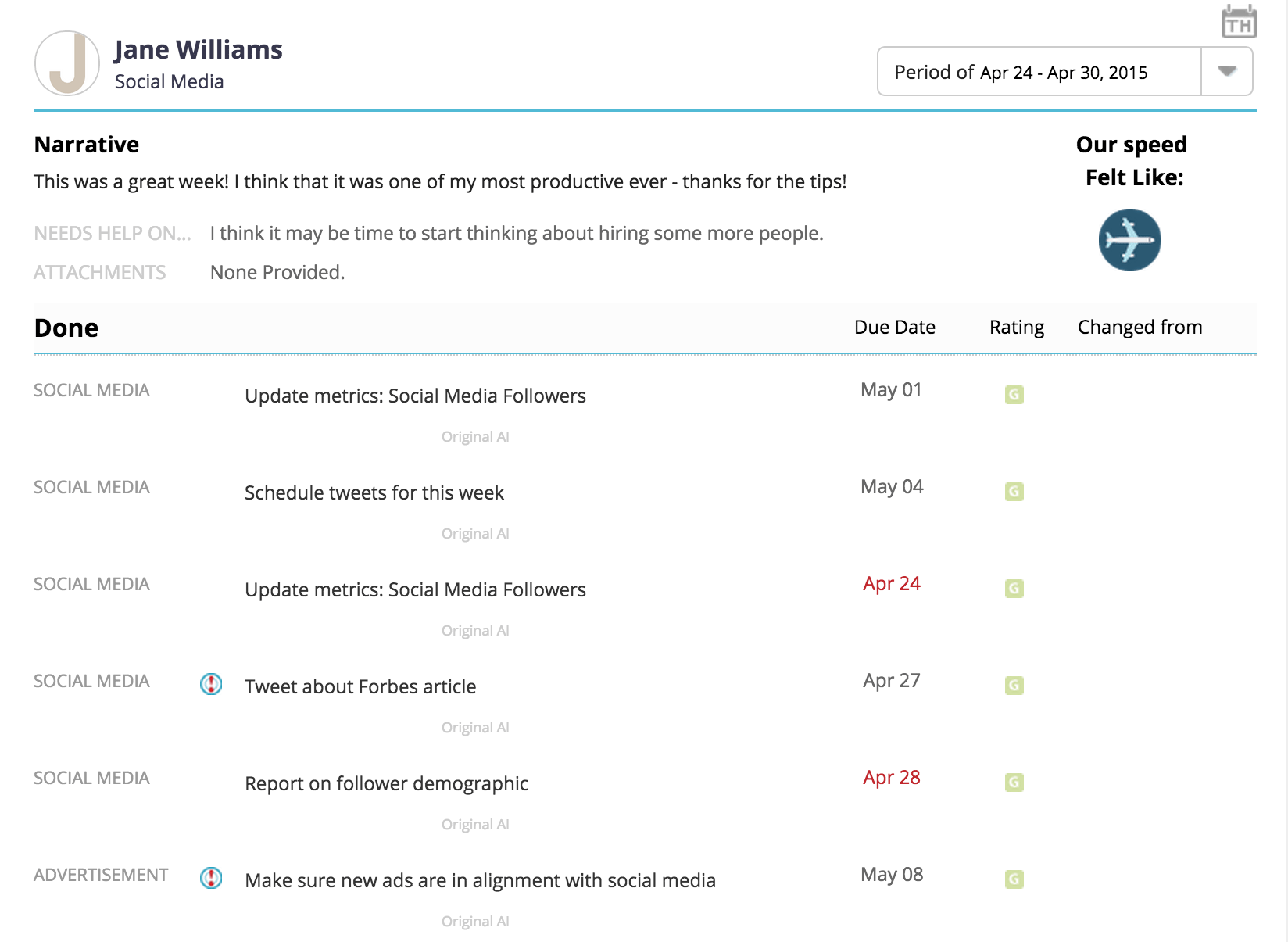 Weekly Snapshot
The Weekly Snapshot shows you how many action items were completed in each workstream, as well as the percentage completed on time and late.
Expand each workstream section to see lists of completed, resolved (red confidence rating changed to green), date set-backs, red-flagged items, and late action items. It also shows you how many item got marked done this week, compared to previous weeks.
Find your team's weekly snapshot by clicking on Teams from the top navigation, going to a specific team and clicking on the Weekly Snapshots tab at the top of the team's page.