Overview
Welcome to the enhanced drafting experience for OKRs in Canvas 2.0! We've introduced a cleaner and simpler interface to provide a more streamlined and efficient process for creating and managing your OKRs. Let's dive in and explore the new and improved drafting experience!
Getting Started
Any WorkBoard user can access WoBo Canvas by navigating to the 9-square menu from the upper left-hand corner of any page and selecting WoBo Canvas. From the main landing page, select +New Canvas to get started, then select your desired template. There are a variety of templates to choose from -- Blank Canvas, Set your First OKRs, Reflect & Reset OKRs, Blank OKR Shell, or Retro Shell.
Enhanced Drafting Capabilities
Easily "tab" through your OKRs, just like with spreadsheets!
Modify the 'Team' and 'Time Period' attributes directly within a draft by selecting the applicable dropdown. Quickly publish each set of OKRs by selecting Publish OKRs.
Draft OKRs for multiple teams or time periods on the same Canvas.
Additional Features
We've made a few more fresh updates to WoBo Canvas, thanks to your suggestions. Check out what else is new:
Add in images for context by selecting the image icon from the toolbar
Duplicate your Canvas by selecting the kebab menu (3 dots) and then Duplicate. From this menu, you can also add the Canvas to your favorites, archive, or delete it.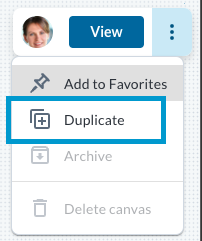 Arrange and stack canvas elements by using the toolbar to send items to the back or bring stickies to the front
Navigate easily with keyboard shortcuts

Moving Around

Use the arrow keys ⬆️⬇️⬅️➡️
Hold the space bar while you click and drag, or select the ✋ tool to click and drag

Zoom In and Out

Use the +/- buttons in the lower right corner
PC: Ctrl +/-
Mac: Cmd +/-

Move something on the Canvas

Use the arrow icon from the toolbar to select and drag things