Introduction
A Cascade Key Result is used when you want to split an outcome (KR) between more than 1 person. If you wanted to assign sales targets to sales reps on your team, or headcount to team leaders for their teams, a Cascade is a great way to split the target total between all of the folks providing values.
A Cascade KR is considered a top-down approach, meaning, you're delegating specific values to folks because you know exactly what the total target is and just need those individuals to provide parts of it. This is different than a bottom-up approach with Roll Up Key Results.
When you create and send out a Cascade KR, it sends a request to folks that they need to accept in order to provide values to your Key Result.
Steps to Creating a Cascade Key Result
1. Open your Objective by clicking on it from the My OKRs page.
2. Once the view has opened, click on the kebab

in the upper right-hand corner and select Edit.
3. Choose Add Another Key Result.
4. Type of the Name of the Key Result and select Advanced Options
5. Choose Cascade Result to Multiple People.
6. Add the Following:
Name
Person Responsible for business Result (if enabled in the org)
Description (optional)
Result Value

Should increase to or Should decrease to

Target Value - Overall value that you'll be splitting between the folks you'll be cascading parts of this Key Result to.
Number, Percentage, Currency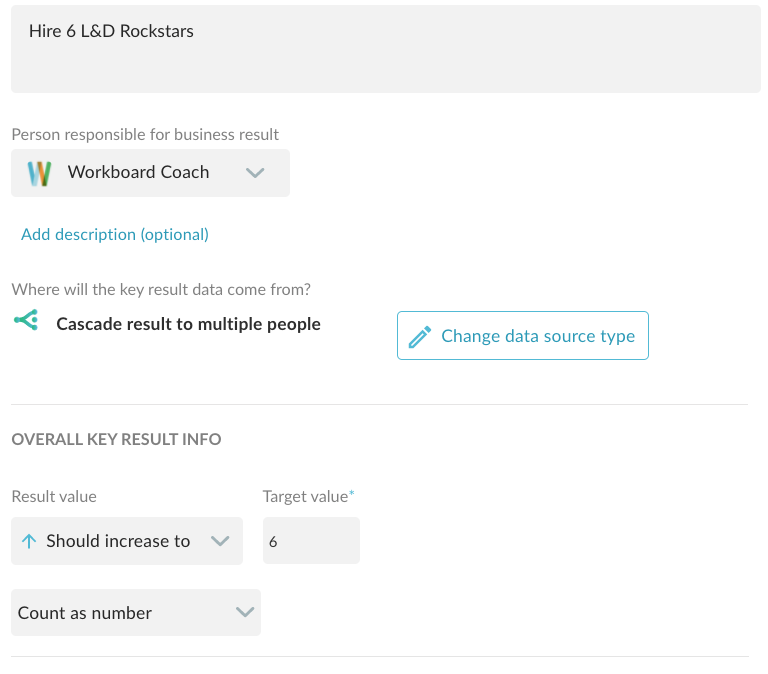 7. Next choose to whom you will cascade this Key Result. You can search for an entire team or by individuals.
8. Choose to calculate your own result either as the sum of your team members' updates, or an average value. Finally, add a message you'd like to send to your team members, defining your expectations.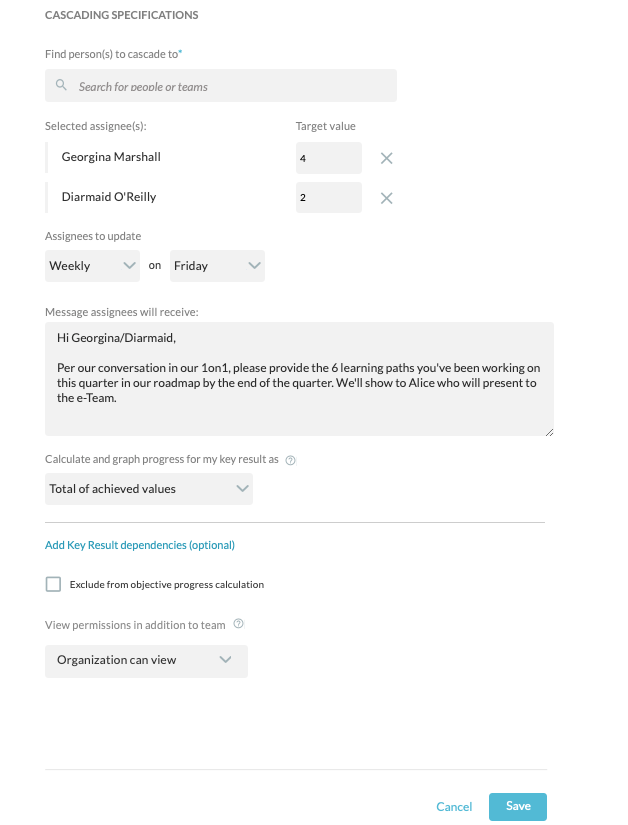 9. Once you save the result, your team members will be notified by email and with a note on the Key Results I Update tab of their My OKRs page.

10. Until the Key Result is Created your Key Result sources will show Pending.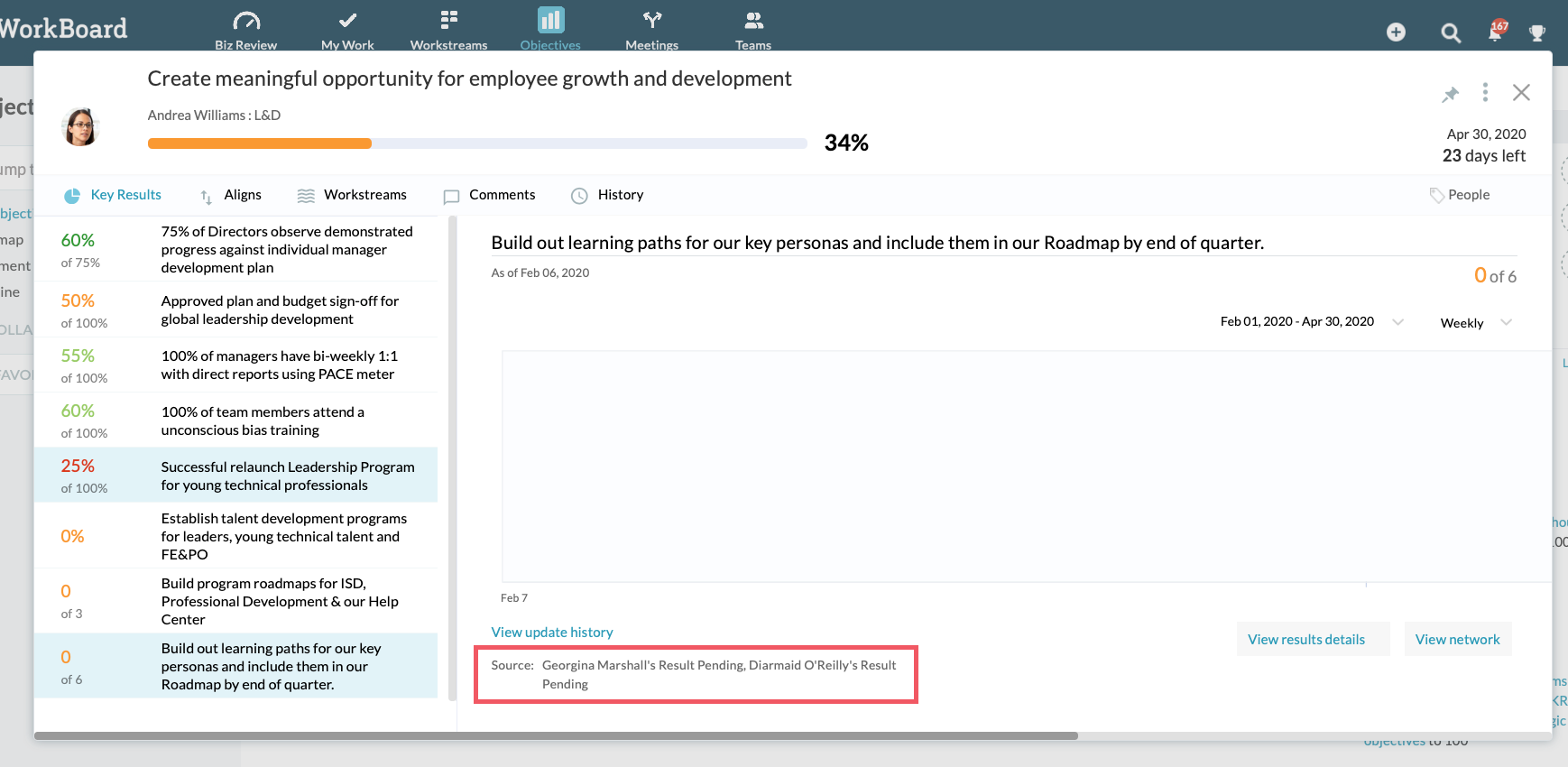 Your team members can choose whether to update the result themselves, delegate updates, cascade the result again to their own team, or link directly to an existing key result. In this way, you can quickly cascade a result through several levels of your organization.
jump to "Cascade a Key Result: Part 2 - Accepting the Cascade"