Overview
The Asana data connector for WorkBoard enables you to select projects in Asana as Key Results in WrokBoard. The completion progress of the project is updated in WorkBoard on the next update cadence.
Requirements
The IT admin for your organization may need to approve the connector for the first time if the App is configured to require approval.
Create a Key Result from Asana
Hover over your Objective and click the Kebab.
Select Edit Settings.
Select Add another Key Result.
Select Advanced Options.
Choose

Pull data from external applications.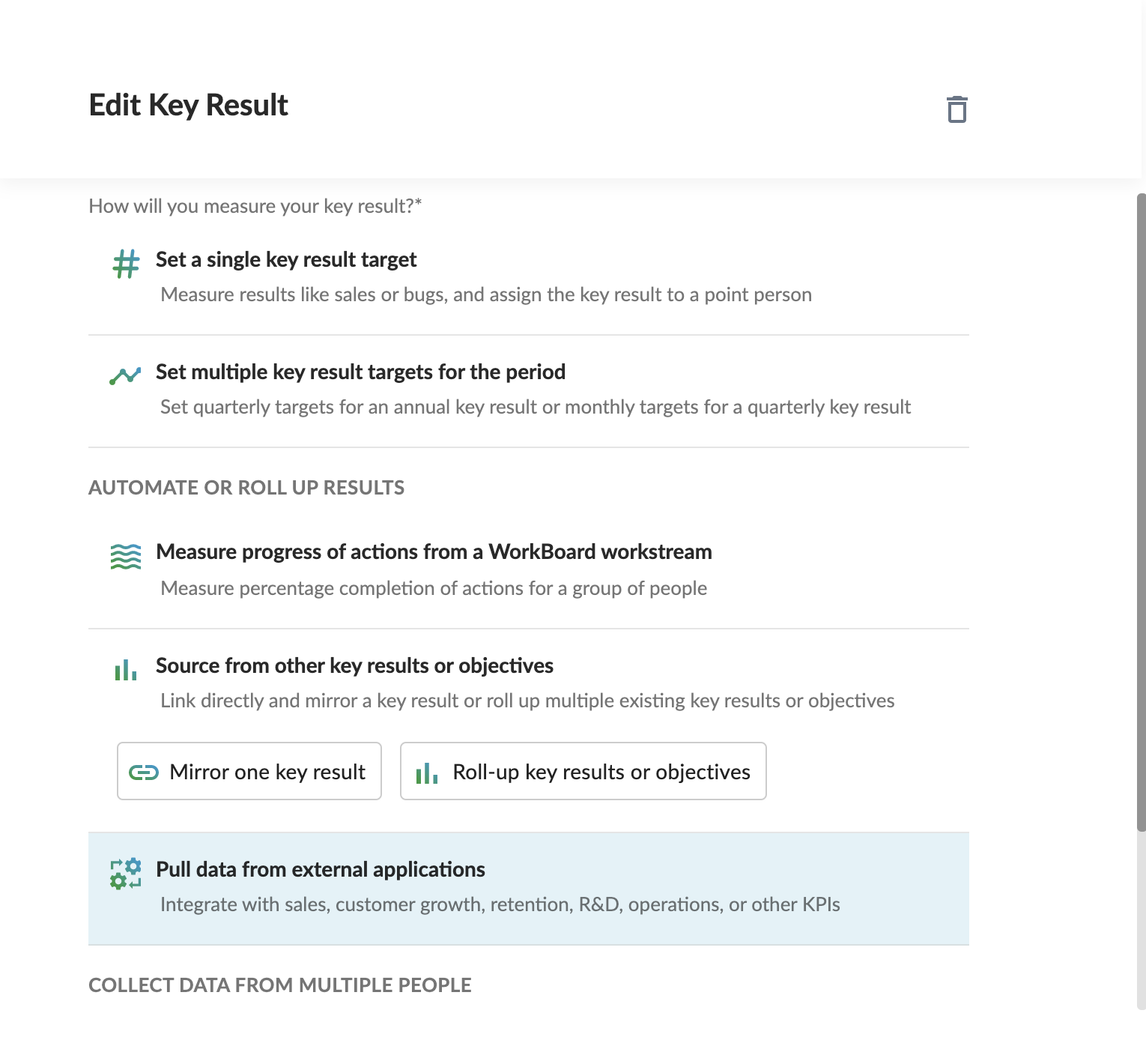 When you create your first key result sourced from Asana, you'll be asked to provide an Asana access token. To get your token:
Log in to Asana
Select your profile photo
Choose My Profile Settings
Select the Apps tab
Chose Manage Developer Apps
Under PERSONAL ACCESS TOKENS, select Create New Personal Access Token
Put any description that'll help you remember the purpose of this token (eg: WorkBoard), leave the Webhook ID Behavior to Use default behavior, and select the Create button
Copy the token and paste it into the field provided on WorkBoard
The Asana integration counts the number of items left in a particular project. To track the number of items
Select a Workspace from the dropdown

Type the first three letters of the project to search for a particular project to select

(Optional) filter by project sections if you want to

(Optional) Set a due date filter based on the OKR timeframe, or a custom one of your choosing.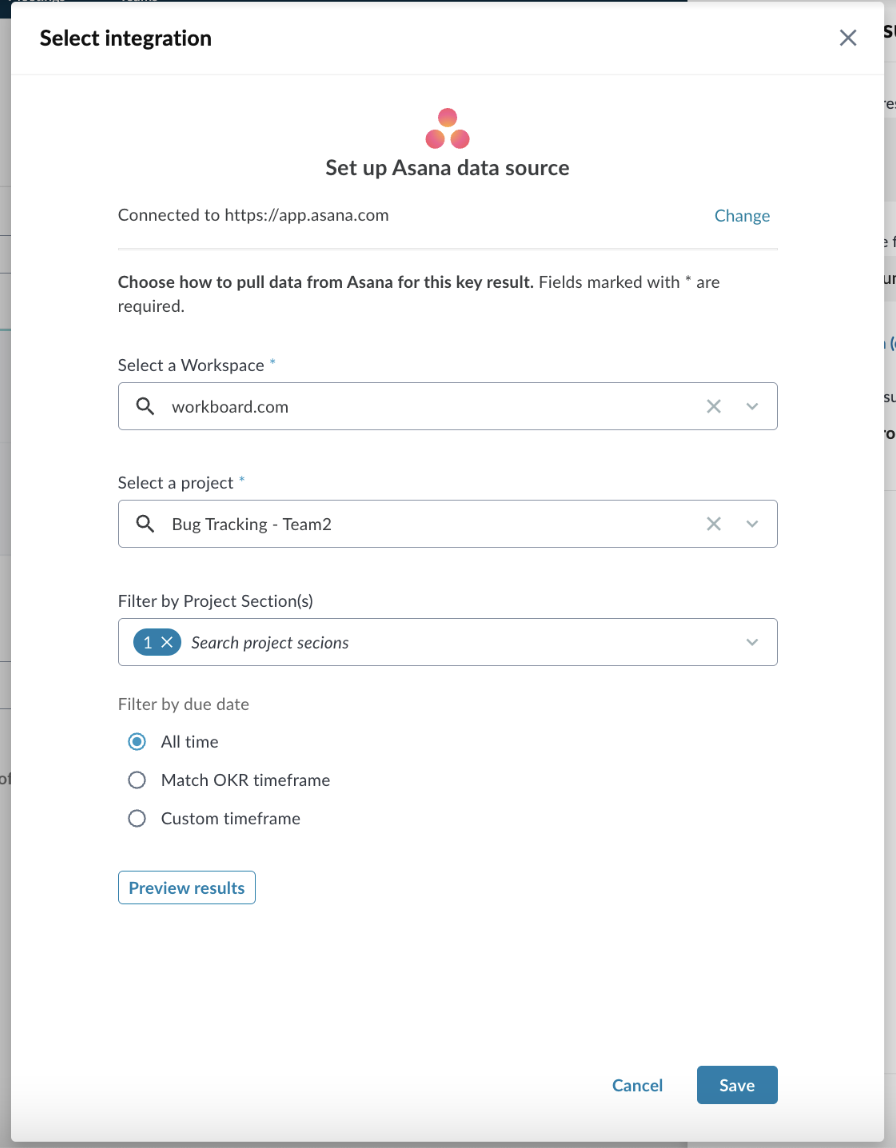 Force a Sync on a Single Asana Key Result:
Select Key Result to go to the Key Results Details page.

Choose the Kebab menu in the upper right-hand corner.
Select Sync Integration Data.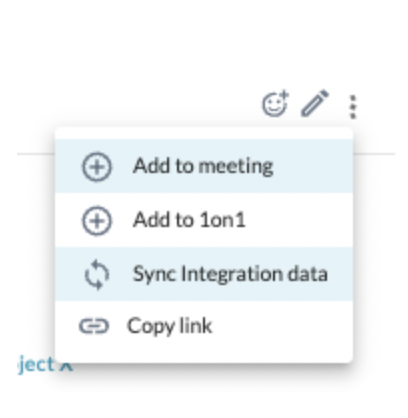 Force a Sync for All Key Result Integrations:
From the My Objectives Page, select the Kebab icon in the upper right-hand corner.
Select Sync Integration Data.