Overview
WorkBoard Biz Reviews bring Objectives, Key Results, charts, narratives, and images together in one place to reduce manual data gathering for MBRs and QBRs. They also help elevate discussion and focus on OKRs and current status against plan.
Use Scorecards from key results when you just need to share the numbers. Create the typical one-slide-view of the business without recreating the wheel, copying data or getting out of sync with the truth.
With Scorecards:
Use the easy builder experience to select which Key Result attributes to pull in and elevate

Annotate results with exec summaries; use conversation from key result to inform the write up

Adjust layout and presentation format to align with your brand

Build once and reuse, while live and up-to-date data automatically pulls through

Share and present scorecards as part of your MBRs and QBRs
Getting Started
If Scorecards Beta has been turned on for your organization, you'll see the option to add Scorecards from the Biz Review landing page.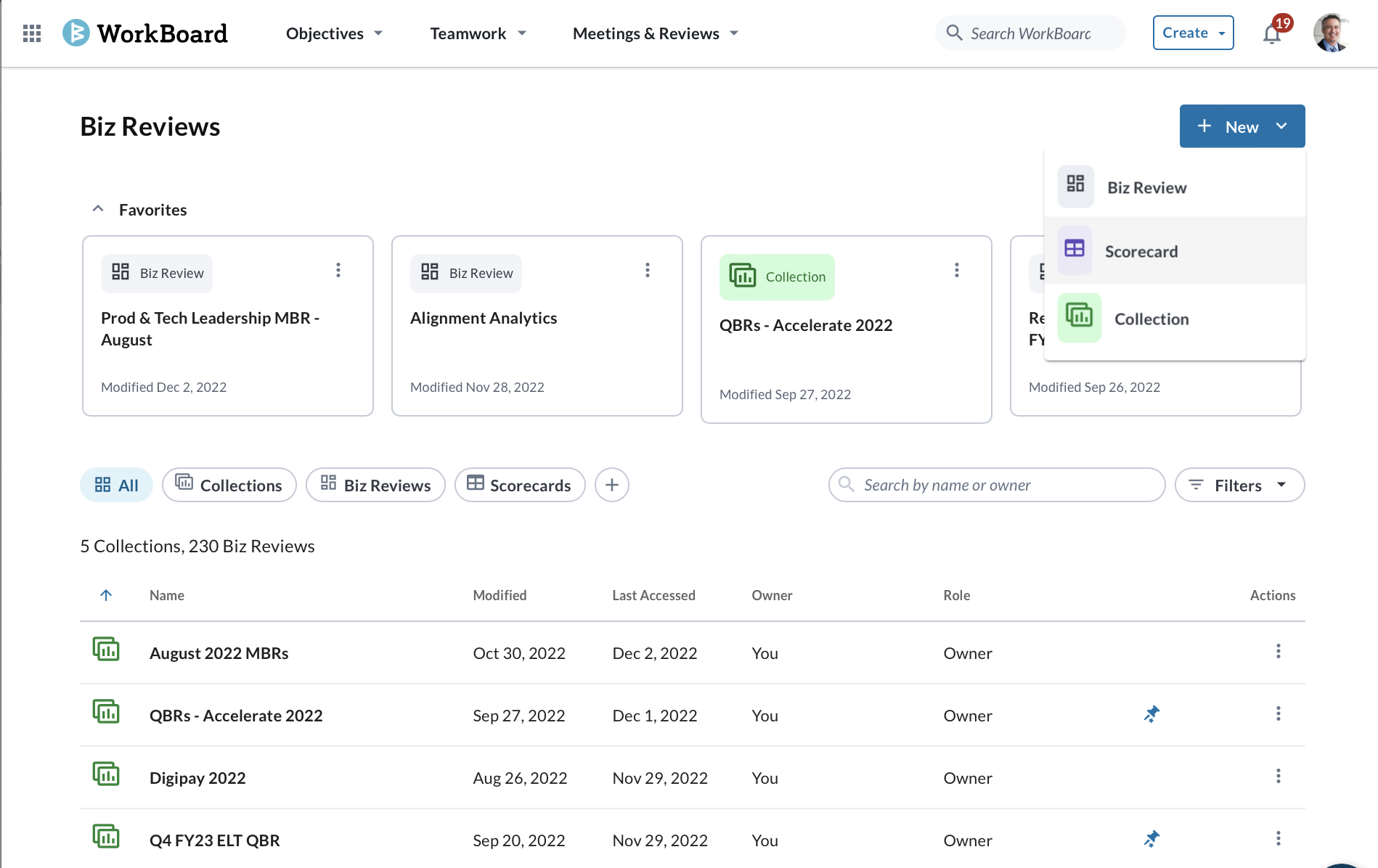 From the top menu, click on

Meetings & Reviews
Select Biz Reviews,

and then select scorecard from

+New

button on the upper right hand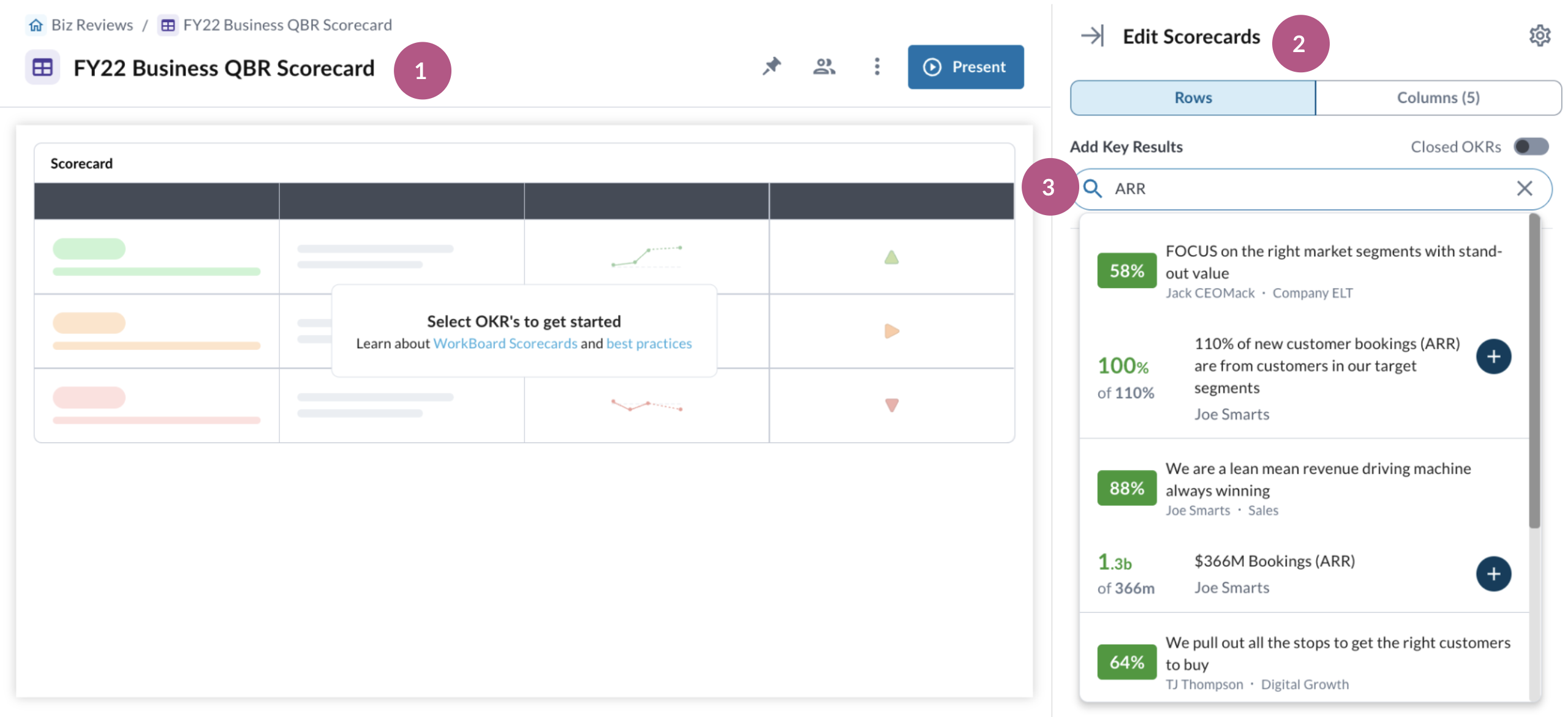 Name your scorecard

Use the side-editor to build and edit your scorecard; you can expand and collapse the editor
Search to pull in key results as rows; you can search by key result name, owner team name etc.

Switch to

columns

on the side-editor to choose which fields to pull in

Select additional attributes to pull in as columns

(ex. last comment, owner etc.)

Rename, reorder and format headers
Add exec summary narrative and context side-by-side live result data

Use advanced settings to adjust font size and background colors

Favorite, share, and present your scorecard; add it to an MBR or QBR collection from the kebob menu
Embed Scorecards in Biz Reviews
Open Scorecard
Click Kebab
Click Copy Embed URL action
Open Biz Review
Add Iframe Tray
Paste Scorecard Embed URL
We recommend the following settings for your scorecard when embedding them into Biz Reviews:
Keep the width and aspect ratio as is, c

hange font to 12px

Keep font and ratio as is, change to 1700px